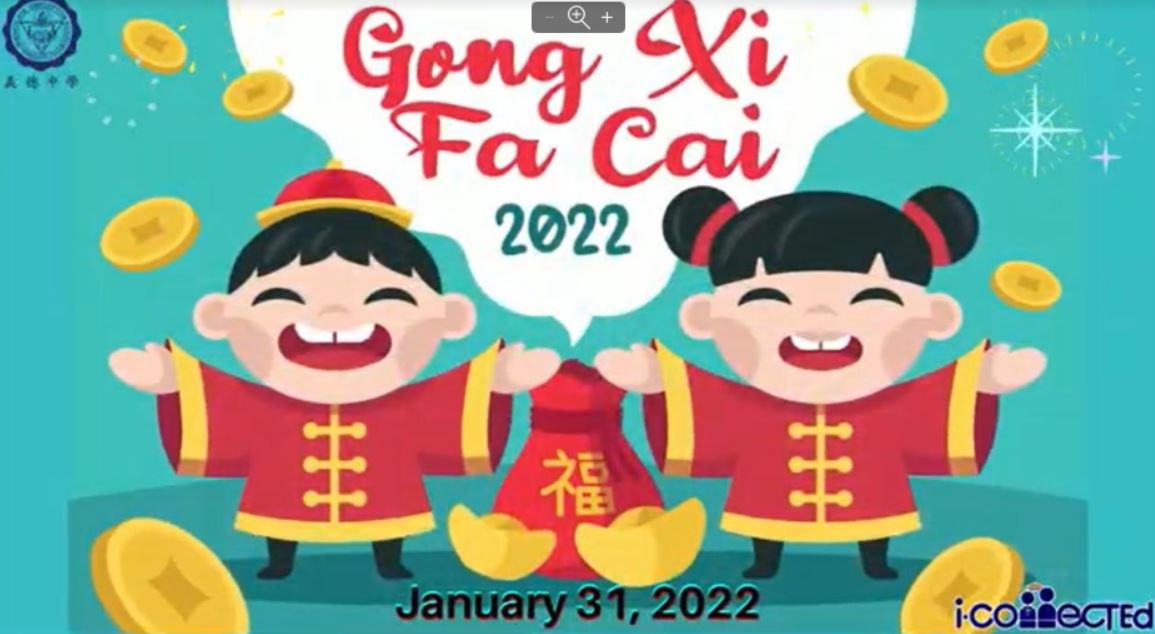 07 Apr

Roar and Leap High in 2022

Roar and Leap High in 2022

by Ms. Emerald Sy Chan

Appreciation of the Chinese culture is integrated in the ICA curriculum across all grade levels. As a Chinese teacher, I had a chance to celebrate Chinese New Year last February 2022 with my pupils. We watched videos how the other countries in Asia celebrated the Chinese New Year; there were different customs and traditions shown. The girls had their virtual recess together and were asked to bring their favorite Chinese food and delicacy (e.g., tikoy, siomai, siopao, hopia, hakaw, pancit, noodles, etc.). One of them almost finished her siomai and rice even before showing the class what she brought for the Show and Tell. Despite being done virtually, the girls enjoyed eating together and experienced a sense of camaraderie. They also felt a sense of belongingness with the Chinese community (mind you, a significant number of them do not even have a Chinese background). It is simply amazing how some of them can now say Chinese words using the proper tones and standard pronunciation as well as remember their Chinese names during their twice-a-week Chinese classes! 

The girls also had a coloring activity. Since this year is the Year of the Water Tiger, they colored the picture of a tiger and were asked to use different shades of the color orange. This was so timely as they just finished their lesson about the color. The girls were all smiles as they showed their works to each other.

Meanwhile, the Kindergarten pupils showed their creative side when they made tiger puppets out of the brown paper bags used in groceries and shape cut-outs. The Grade 1 pupils made the paper lanterns out of construction paper. They also watched a video on the Story of Nian on how the 12 animals, the rat, ox, tiger, rabbit, dragon, snake, horse, goat, monkey, rooster, dog, and pig in the Chinese zodiac were chosen to represent each year in the lunar calendar.

The girls had fun working together, partaking of a meal together, and seeing each other even if it was just online. Truly, Chinese New Year can still be celebrated with joy and a grateful heart.