10 Mar

Generosity and Love: The Heart of an ICAn

Generosity and Love: The Heart of an ICAn

by Renelyn Tan-Castillejos, Cozacks Batch 1999

There is no shortage of generosity in the world. When you give people the chance to share and help, you will be surprised with how much you'll get back.

This was the overwhelming lesson that we learned in the past two years that the ICA Alumnae Association (ICAAA) organized our annual outreach projects. From 2020 to 2021, ICAAA led two banner projects with the Smile Train Foundation and Green Earth Heritage Foundation. Though this was the period and height of the pandemic, we witnessed the amazing spirit and big hearts of ICANs as people got together to help communities who needed it. 

The Smile Train Foundation is an international children's charity with a sustainable approach to solving the problem of children with cleft lip and palate. Smile Train has been a regular partner of ICAAA. For only 13,000 pesos, a child can already get a cleft-lip and palate operation. The project became a success through the generous donations of the ICA alumnae. Last December 2020, sixteen children were helped and in October 2021, twenty-one children were assisted by the program. It was a project that was close to the hearts of our alumnae since they have a soft spot for helping children.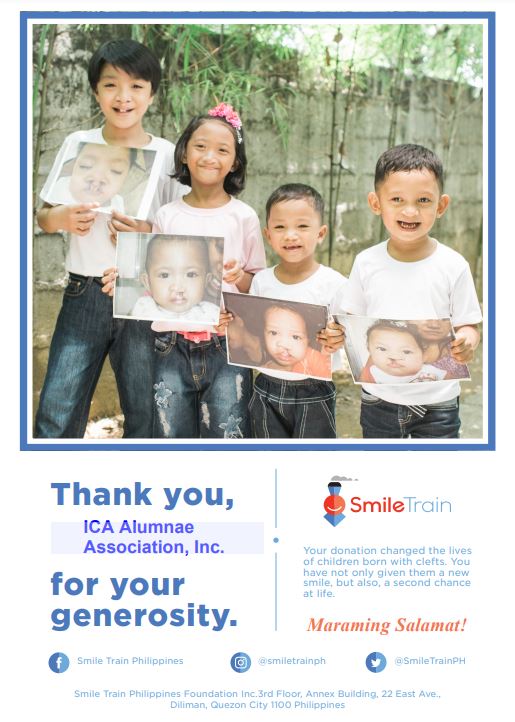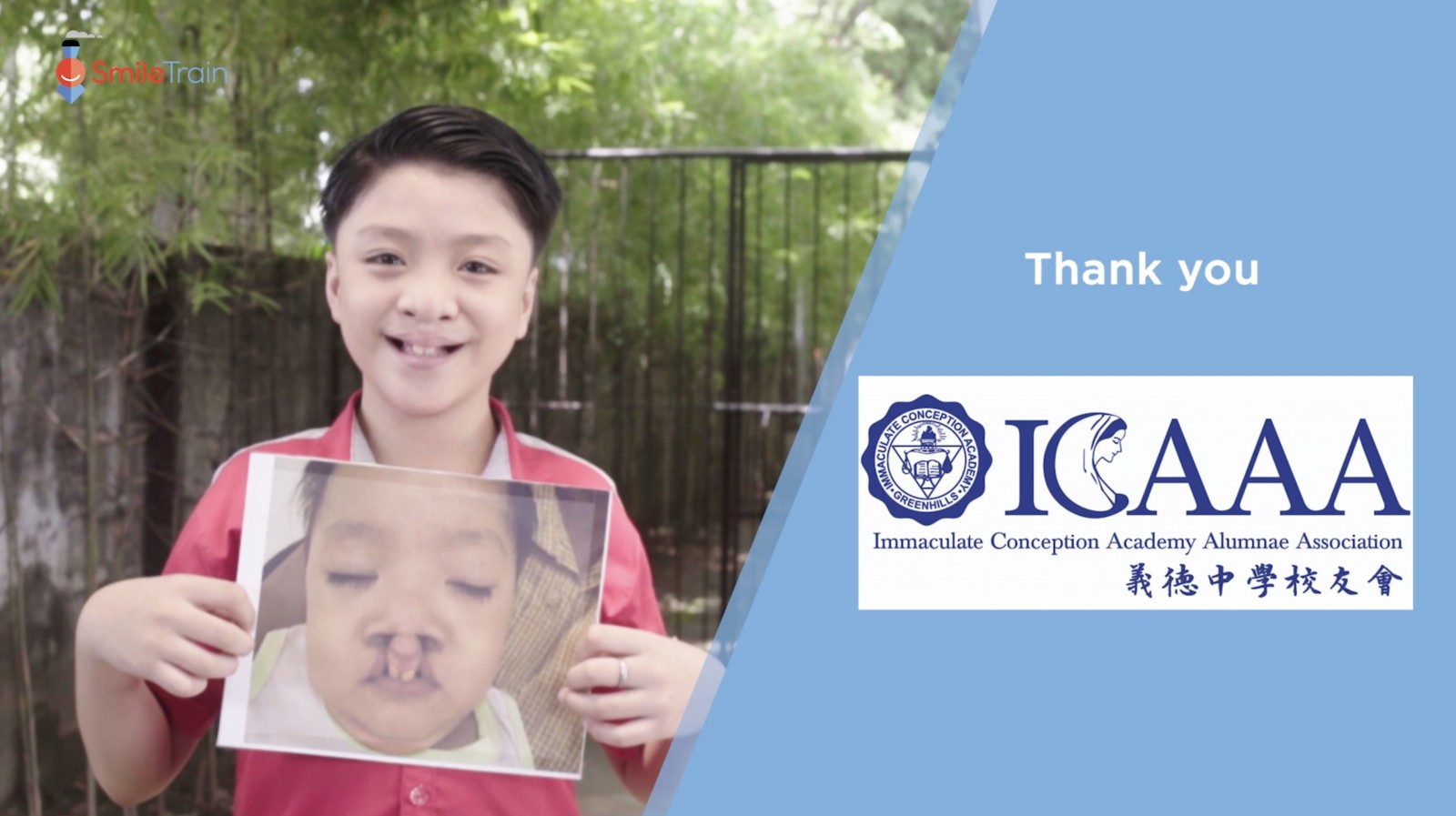 The Green Earth Heritage Foundation is a non-profit organization that cares for the environment through a community at the foothills of the Sierra Madre Mountains in Bulacan. Now more than ever, caring for the environment is a big responsibility of everybody. As part of our contribution to a greener earth, ICAAA partnered with Green Earth by giving them money to purchase seedlings for their conservation site in 2020. A donation of 2,000 pesos is equivalent to 10 seedlings. The Call for Donations started on September 8, 2020 and ended last September 30, 2020. The project was well received by the alumnae and a lot of 'plantitas' contributed to make the project a success. A total of 880 seedlings were planted through the collection of 176,000 Pesos.
In the following year, ICAAA continued to help Green Earth with a different project. For this initiative, ICAAA partnered with Green Earth by donating funding for the construction of a storm-proof housing project for their farmers and families. The cost of one house was Php 399,000. The Call for Donations started on July 9, 2021 and ended last July 31, 2021. A total of 182,500 Pesos was collected which became a big help to the farmers and their families when the rainy season came.
Truly, there is no limit to the generosity and love that you can find when you meet an ICAn. As women of faith, excellence, and service, we are grateful that our hearts remain committed to serving not just our own families but the society as a whole.