ICA Welcomes Chinese New Year
By Sr. Li Ping
Chinese New Year or the Spring Festival is the biggest traditional festival celebrated in China and many Chinese communities around the world. In ICA, we also celebrate the Spring Festival every year. As in the past, we marked this special occasion with a Eucharistic Celebration held last January 28, 2022, with Rev. Fr. Joseph Feng, LRMS as our priest presider. This was immediately followed by the Rites of the Ancestral Veneration which Fr. Joseph gave a brief but beautiful explanation of its significance and then we had a simple but meaningful program for the entertainment of the High School Department and other members of the school community.
The online program opened with a video of the school's previous dragon and lion dances to enhance the atmosphere; a solo song number from one of our Chinese teachers, Ms. Josephine Chua; a piano and violin performance from two of Grade 8 students; a special feature about Chinese tradition hosted by a couple members of the Student Council; and as a finale, the Chinese teachers came together to sing a song.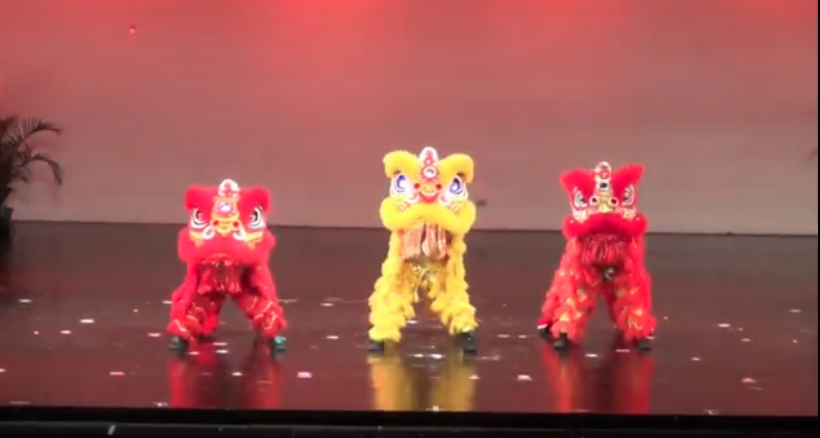 The program was a joint effort of everyone in the High School Department and we were ably assisted by the EdTech Team who edited the program. 
Let us usher the Year of the Tiger with more hope, love, and joy.
    義德中学"迎"新春
         春节是中国的传统节日,世界各地华人、华校都会为此举办庆典活动。与往年一样,義德中学在 2022 年 1 月 28 日,由封新社神父举行的弥撒圣祭开始了这个感恩的庆祝。紧随其后的是封神父带领的祭拜先祖仪式。 他先对其意义进行了简明扼要的诠释,使全体师生更能全心投入祭拜礼仪。
           弥撒结束后,高中中文部为全体师生和工作人员准备了一个简短而又喜庆的 "过春节,庆新年" 线上节目。活动先以学校往届舞龙、舞狮的视频拉开帷幕,烘托气氛;然后是中文老师王冉心献上歌曲独唱;接着是两位八年级学生的钢琴、小提琴合奏;再就是学生会准备的有关中华文化节目;最后,以中文部老师们的带动作合唱"贺新春" 作为压轴戏结束。
         该庆祝是高中部每个人的共同努力,并由Ed Tech Office团队的协助、剪裁合成。愿大家继续合作,团结友爱,怀着希望,喜迎虎年。