09 Dec

SPARKLEadership: Thriving as Leaders in the New Normal

SPARKLEadership: Thriving as Leaders in the New Normal 

by Ms. Jane Melvi Templanza

To celebrate the school's 85th founding anniversary with the theme: "Thriving @ 85: Grateful for the Gift of Mission Forging New Paths in Catholic Education," the Grade School Guidance and Student Well-Being Team prepared this year's leadership training seminar with the history of ICA in mind. The leadership training seminar entitled "SPARKLEadership: Thriving as Leaders in the New Normal" was held last October 9, 2021 and was attended by League of Leaders (L.O.L) officers and class presidents and vice presidents from Grades 4 to 6.

The participants were divided into small groups of mixed levels to encourage interaction from other grade levels and to have a balanced team. A total of 11 breakout rooms were made with one facilitator for each breakout room to guide and help the students with their virtual adventure game "Lost in Time". The objective of the virtual game is to restore the lost history of ICA and complete the missing pieces of the painting inside the ICA Archives.

Video trailer here:

A Virtual Adventure- Lost In Time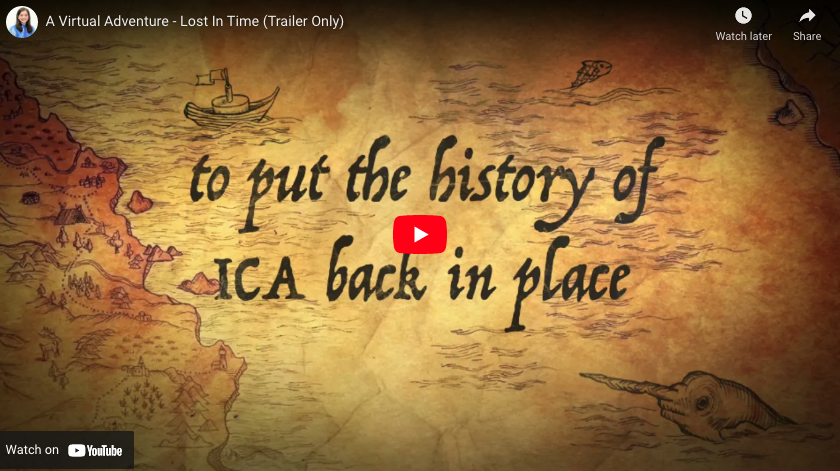 Participants virtually travelled back through ICA's history — from the year 1865 when Mother Delia Tetreault was born, up to the present, as ICA ventures into full Online Distance Learning. For each timeline, they were tasked to solve puzzles, riddles, pictures, decode hidden messages, solve math problems and answer questions pertaining to ICA throughout its 85 years. They were also asked questions about the core values of ICA: Faith, Excellence, and Service in leadership.
Our young leaders enjoyed their time travel as they recalled the history of ICA and even got a chance to hear and be inspired by ICA Alumna Mrs. Margaret Koa Cheng, as she talked about Task Force ICAn and encouraged our girls to practice the virtue of generosity. Other virtues were also practiced throughout the game such as thankfulness, joyfulness, purposefulness, humility, and enthusiasm, for these are some of the virtues that they can use as they continue to develop their leadership skills.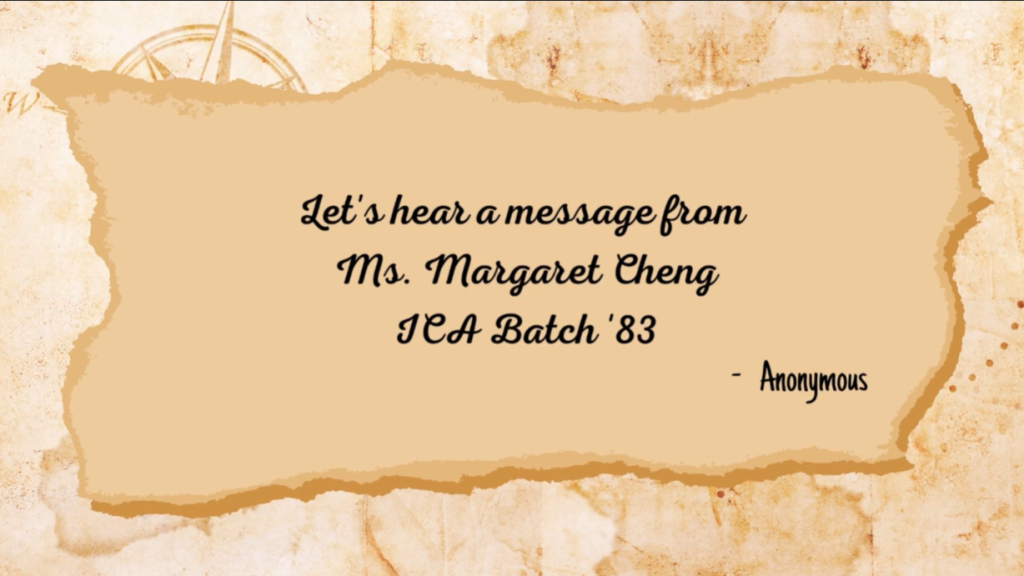 At the end of the game, students were asked to talk about their challenges and experiences during the game. To close the program, Grade School Principal Ms. Shirley Tan gave the closing remarks, reminding the student leaders to learn from the past in order to create a better future, to let go of things that hinder them from genuine service, and to take inspiration from the MIC sisters whose courage, commitment, and sense of adventure have made ICA what it is today.
Indeed, our student leaders are grateful for this experience and were able to show appreciation for the rich heritage of their school.