09 Dec

Environmental Awareness Week: "Reimagine, Recreate and Restore"

Environmental Awareness Week: "Reimagine, Recreate and Restore"

by Mrs. Sheryll Angeles

For over ten years, the Science curriculum has advocated the United Nations' celebration of the World Environment Day (WED).  WED was developed as a platform to raise awareness on the problems facing our environment today.  This year's theme, "Reimagine, Recreate and Restore" aims to drive change in consumption patterns that will strengthen policies on conservation and preservation of natural resources.

It is time to reimagine a world free of all the pollution and degradation we have amassed over the years.  It is time to recreate habits that will nurture instead of destroy.  Ecosystem restoration means assisting in the recovery of ecosystems that have been degraded or destroyed, as well as conserving the ecosystems that are still intact.  It can take many forms, which our pupils in the grade school department have all taken part of: reading articles/books and watching documentaries to increase environmental awareness, growing plants to green the homes and communities, rewilding gardens, changing diets, reducing energy consumption and carbon footprint.

The pupils participated in the 7-Day Trivia and challenge with zest last October, showcasing their own conservation efforts at home with their family members.  They received Earth Crusader badges for their efforts and dedication.  Even teachers and school staff shared about their vegetable gardens, solar panels, recycling efforts at home, and their support of local farmers and products made from indigenous materials.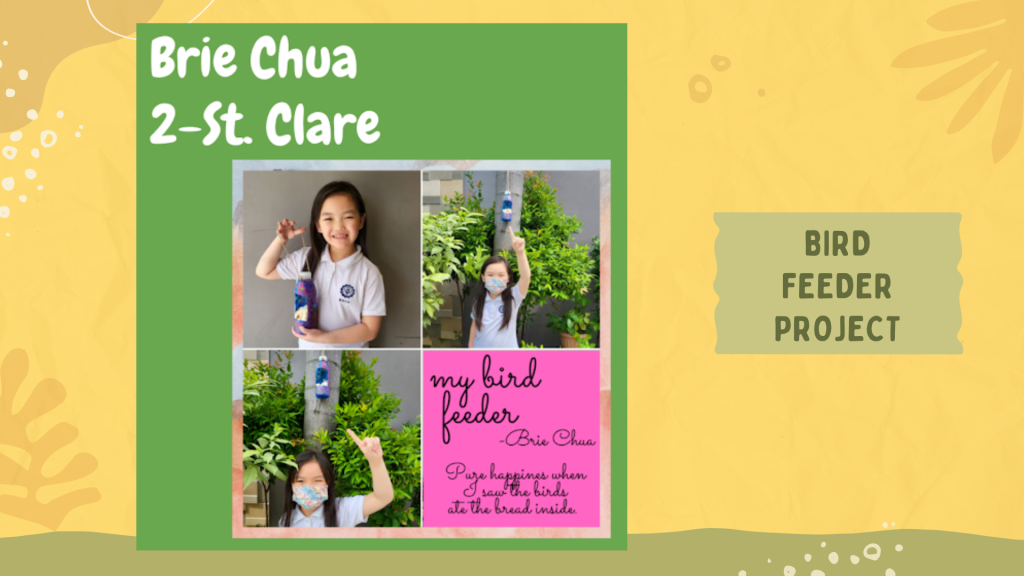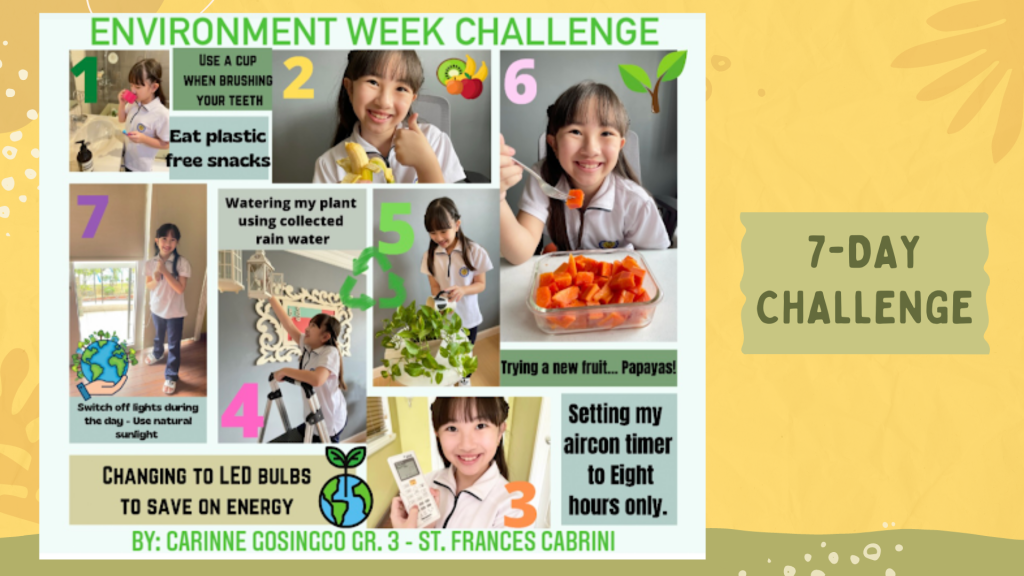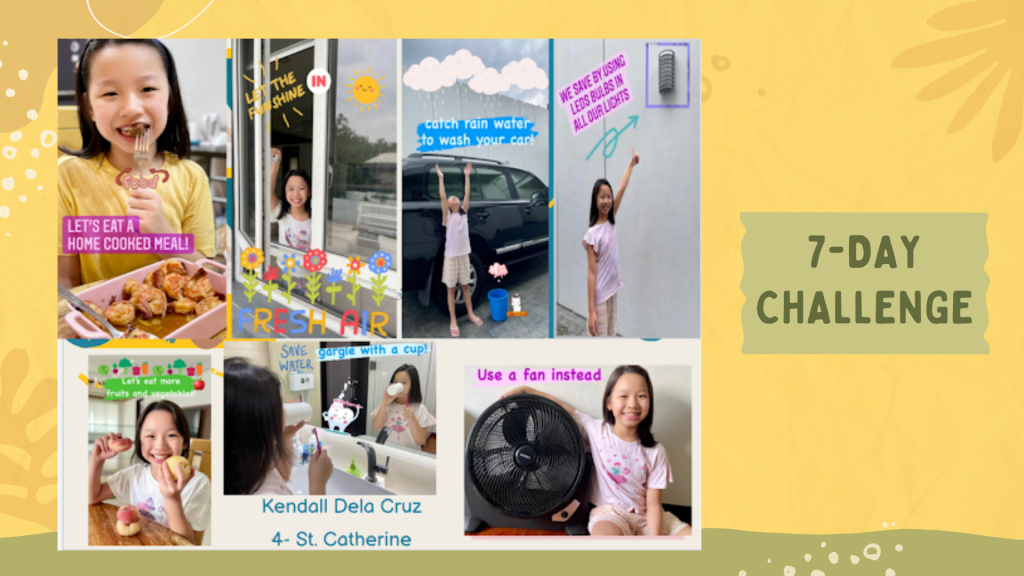 Several alumnae were invited to speak about their environmental advocacies to inspire their shobes and encourage them to follow in their footprints.  Mrs. Arlene Bantoto (Batch 1989), the head of Nestle Philippines Wellness Center, talked about Nutrition and Wellness.  Ms. Desiree Llanos-Dee (Batch 2006) of the Climate Change Commission Greenpeace Philippines discussed Climate Change.  Ms. Jamie Dichaves (Batch 2008), Sustainable Officer of Ayala Land Corporation, motivated pupils to practice sustainable tourism when they visit different vacation destinations.  Ms. Stephanie Yap (Batch 2007) shared about her wildlife conservation efforts during her 2014 international Antarctic expedition.  And Ms. Kira Lok (Batch 2012) shared about her animal rescue efforts around Metro Manila.
Healthier ecosystems, with richer biodiversity, yield greater benefits to future generations.  This is what our pupils need to realize.  This is what our pupils deserve.  Young as they are, we need to mould them into becoming good stewards of God's creation.  Each day we plant the seeds, we water and nurture them in ICA, hoping that one day they will bear fruits and bring their gifts to all corners of the Earth.