09 Mar

"SPARKLEadership: Inspiring Leaders in the New Normal"

By Mrs. Karen Calaquian

Immaculate Conception Academy (ICA) aims to form young women leaders who witness to Christ and are committed to compassionate service despite the challenges posed by online distance learning (ODL). For this reason, the Grade School Guidance Area and Student Well-Being Team invited the Grades 4 to 6 cluster leaders, class presidents and League of Leaders (L.O.L.) officers to join "SPARKLEadership: Inspiring Leaders in the New Normal" last February 20, 2021.
During the first part of the session, participants were divided into small groups with mixed levels in order to create a balanced team for the game and to encourage the girls to interact with pupils from other grade levels. Our young ICAn leaders showed flexibility and determination as they tried to unlock all the virtual rooms in ICA to "Find The Vaccine." (See virtual game trailer at the end of the article.) Each locked room required them to apply the skills and knowledge they have acquired in school to finish the game. They were asked to solve puzzles, decode hidden messages, solve math problems and answer questions pertaining to relevant topics (such as current events, leadership, etc.) The goal of the game is for the girls to be able to recognize and exhibit the necessary skills and attitudes needed from a leader during a crisis.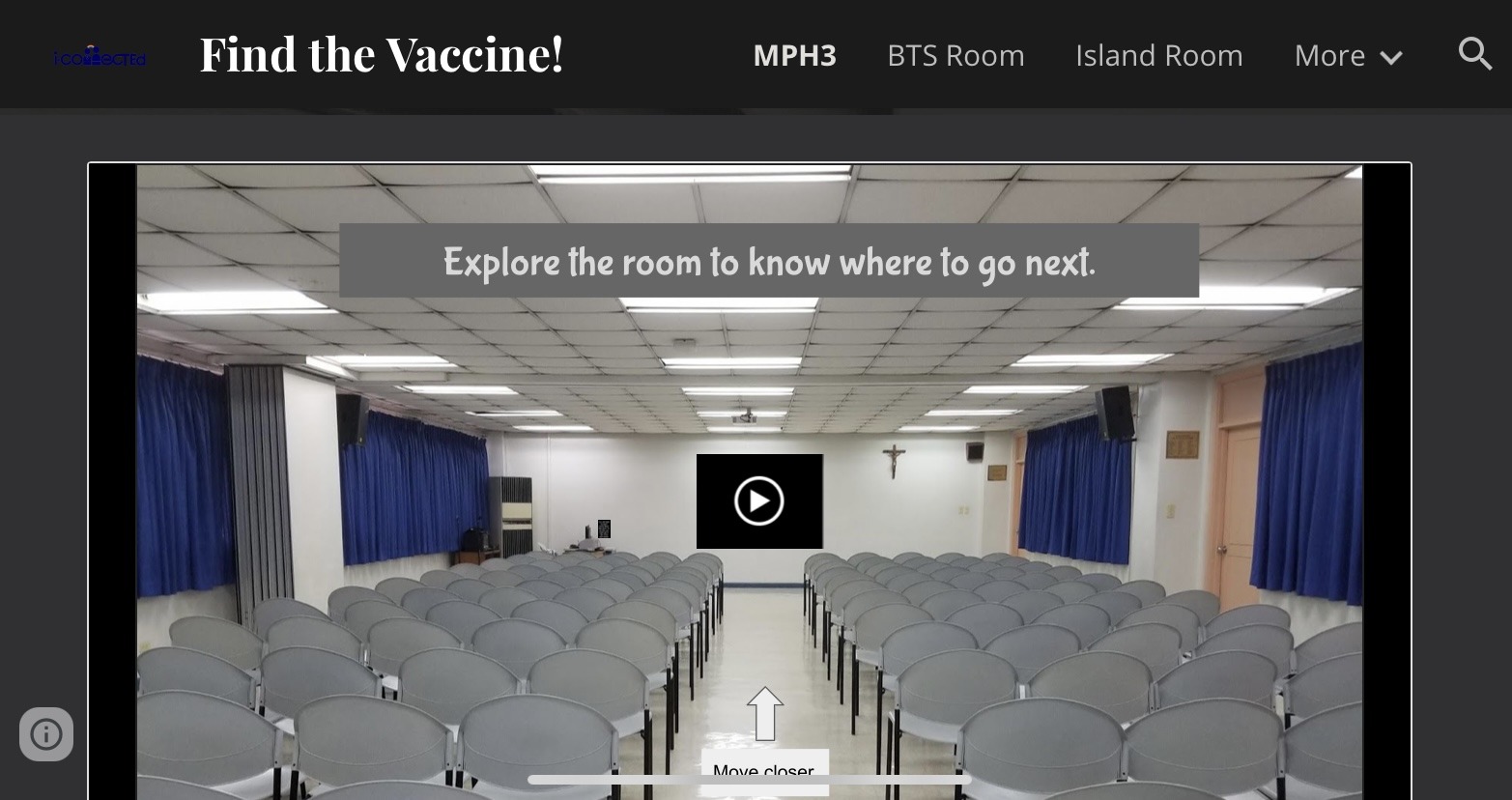 Through the game and the exchange of ideas after, our young leaders were challenged to continue to develop their sharpness of mind, flexibility, collaboration, courage, humility in seeking help, perseverance, and the willingness to serve.
After playing the game, the participants received words of wisdom from the school's very own leader — Ms. Shirley Tan, the Grade School Principal.