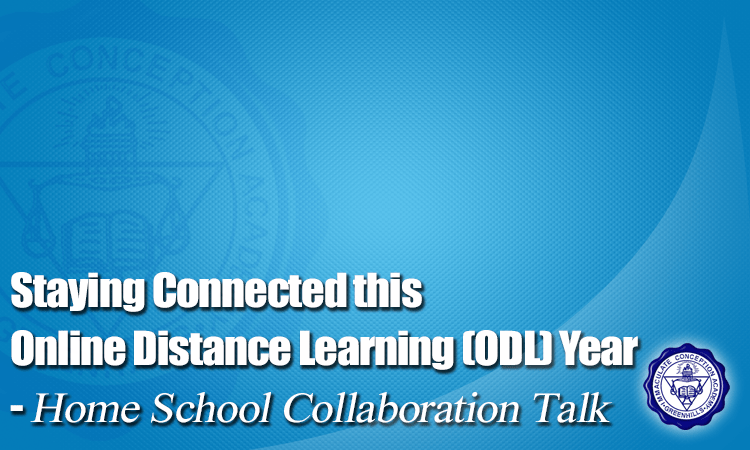 10 Dec

Staying Connected This Online Distance Learning (ODL) Year

By Sr. Katherine B. Broso, M.I.C. (Grade 11 Guidance Counselor)
and Ms. Katrina M. Cabantog (Grade 9 Student Development Assistant)

The Home-School Collaboration Talk was held virtually last December 5, 2020.  Mr. Robert "Robie" Zialcita gave an opportune talk on the importance of creating meaningful connections this ODL Year.  Two tandems – a father-daughter and a mother-daughter, namely Dr. Jack Alexander Herrin and daughter Anne Jacqueline and Mrs. Nathalie Joy Penuliar and daughter Kirsten Amber Louise shared their lived experiences in the "new normal" set up.  The talk highlighted how important connection is, both in the home and school.  Indeed, we need each other's support to "pull things through" this online distance learning year.