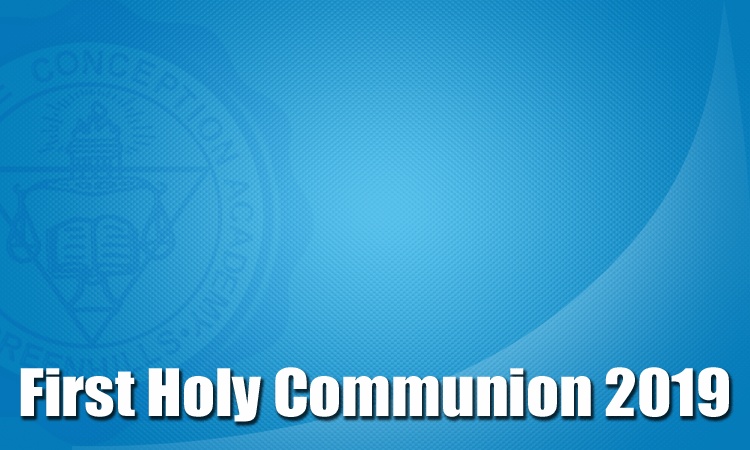 03 Jan

First Holy Communion 2019 A Time of Great Joy!

By: Sr. Arlene S. Ramos, M.I.C.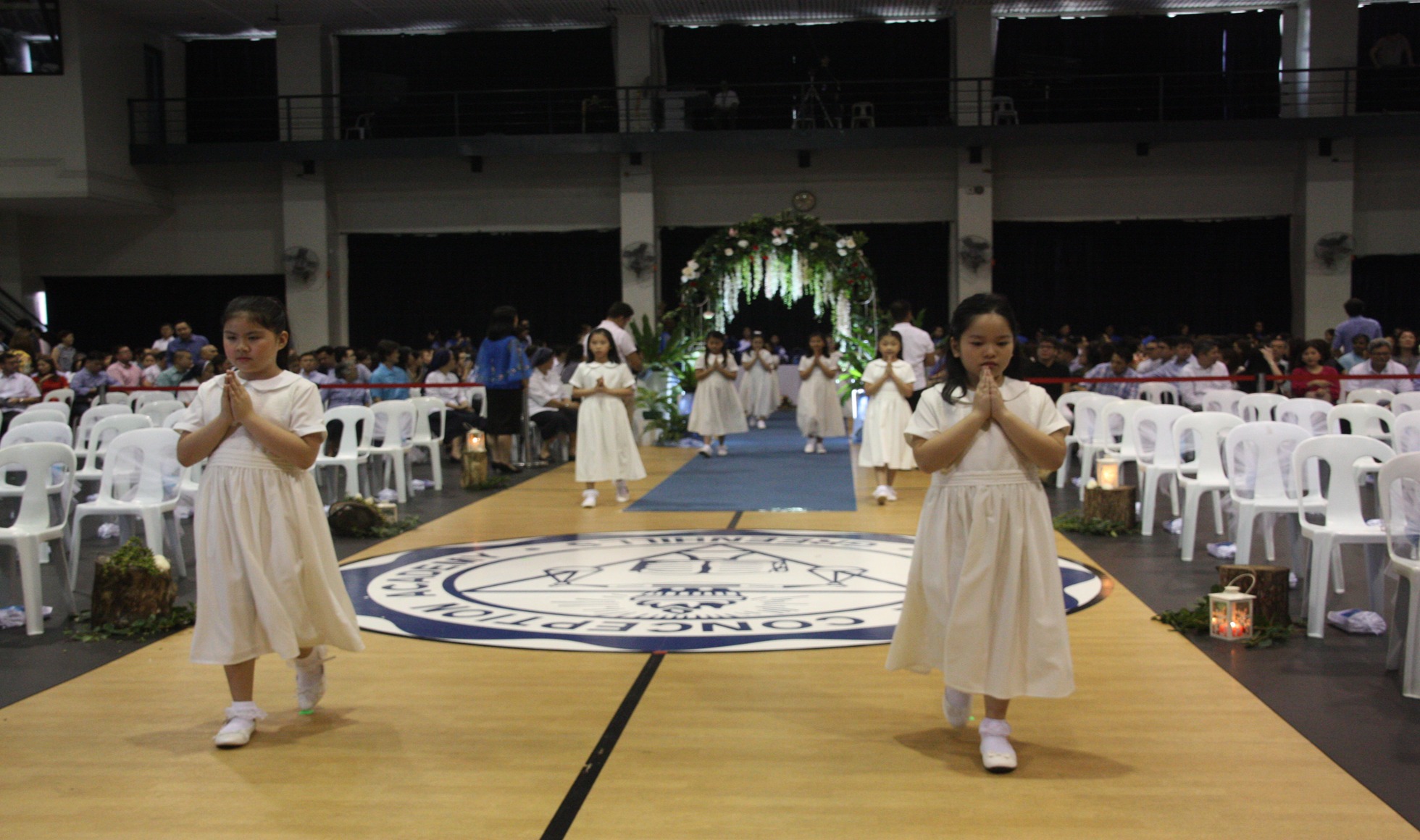 December 7, 2019 – On that Saturday morning at Délia Tétreault Arts and Sports Center (DTASC), 193 children were very excited to receive Jesus. The Eucharistic celebration started with the entrance procession. The children walked prayerfully on the aisle with their beautiful dress. The white dresses they wore symbolize purity (similar to the white
dress worn at Baptism).
Simple but elegant decorations and flower arrangements adorned the DTASC and made the Communion ceremony solemnly beautiful. More than 600 parents and guests attended. There were also MIC Sisters present including Sr. Irene N. Ferrer, M.I.C., ICA President, and Sr. Lily Manzana, M.I.C., Finance Administrator.
Monsignor Esteban Lo, LRMS presided the Mass with Fr. Manuel Flores, SJ as his concelebrant. During the homily, Monsignor Lo emphasized that going to church is more than just a Sunday morning habit. He also reminded the communicants that what makes one's first Communion a truly blessed event is not the word 'first' but the 'communion'. He reiterated that the First Communion should not be their last and thus, he challenged the parents to bring their daughters to Sunday Mass regularly.
The most awaited moment was the time when they were about to go for the Holy Communion. Each communicant was accompanied by her parent/s. The children were touched by the powerful sense of joy and peace as they received Jesus in the Holy Communion for the first time. After the ceremony, they had class picture taking. With joy they also received their souvenirs – a Bible and 2 rosaries (given by Fr. Manuel, SJ and Sr. Angelita Villarin, M.I.C.).
Indeed, what a beautiful and remarkable CommUNION celebration!