21 Nov

GRADE 3 RECOLLECTION: SY 2019-2020

By Ms. Cherry Caguioa

Our Grade 3 First Communicants had their half-day recollection as part of their preparation for their First Holy Communion. For a more solemn and meaningful experience, the batch was divided into two: Classes of St. Angela, St. Anne and St. Gertrude had their recollection last October 12, 2019 and the classes of St. Frances Cabrini, St. Gertrude and St. Jane Frances had theirs the next Saturday, October 19.

The recollection focused on Jesus as their friend and His great desire to be united with them through the Holy Eucharist. They had songs and dances, sharing, prayer writing and film viewing. The re-enactment of the Last Supper where they shared bread and "wine" (grape juice) deepened their understanding of community and selfless love.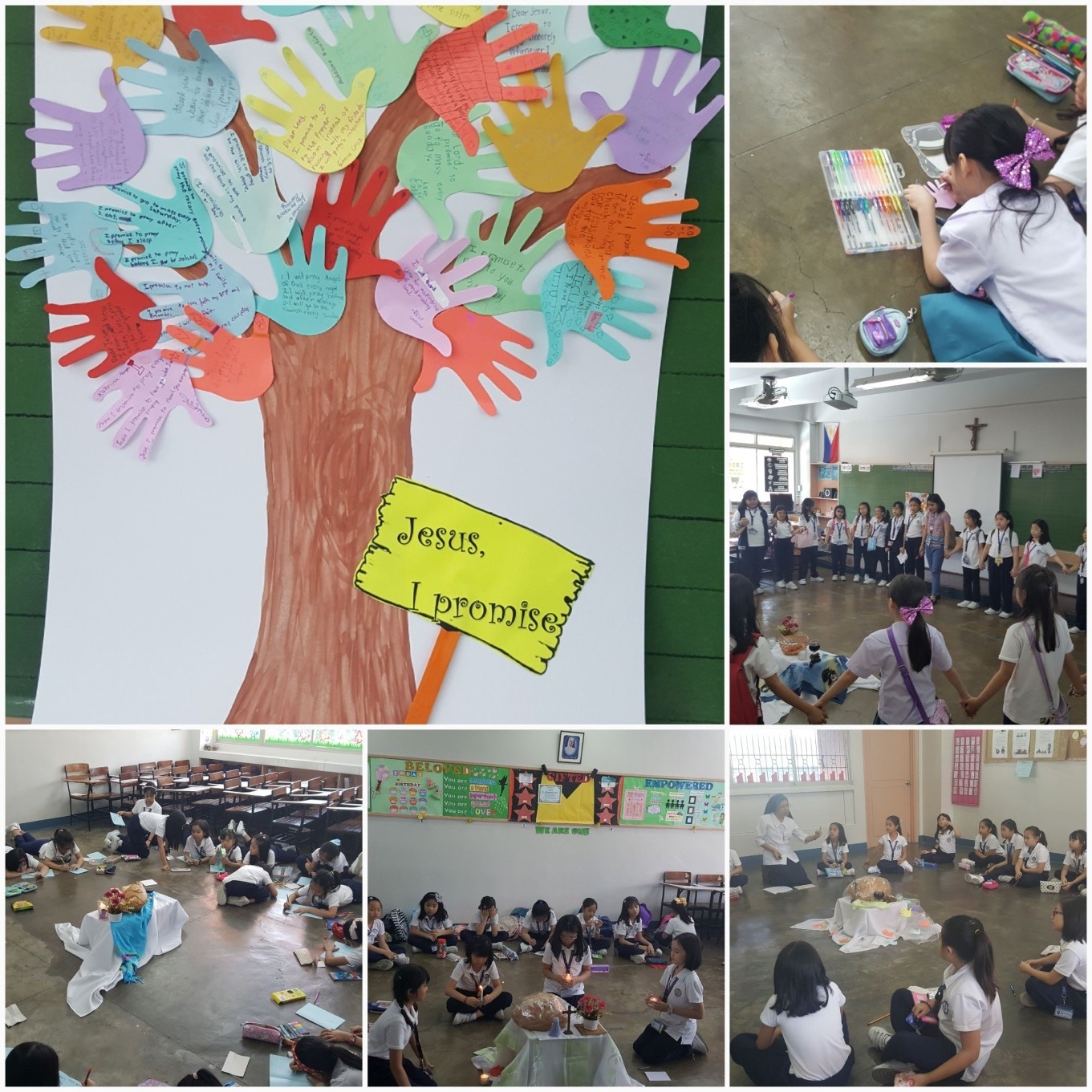 The highlight of the recollection was the Thanksgiving Mass with their parents. The girls gave their heartwarming letter to their parents during the Giving of Peace. Parents in turn showed their gratitude with their hugs and kisses to their little ones.
The Mass was presided by Reverend Father Manuel Flores, SJ.