10 Oct

Living Rosary 2019: One in Mission, Truly Alive

By Ms Elaine Casama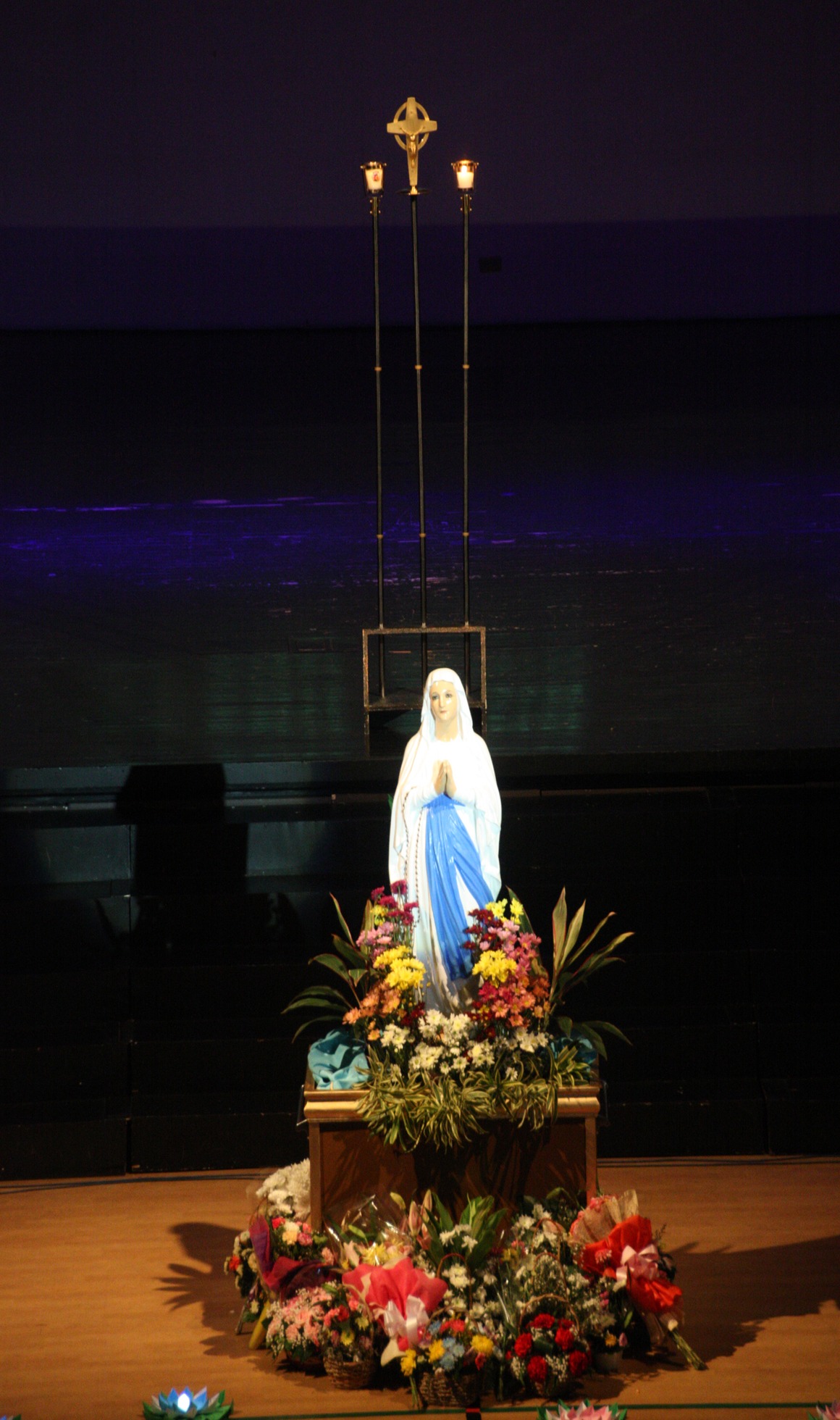 To begin the celebration of the Month of the Holy Rosary, the ICA Grade School community had
their Living Rosary in DTASC last October 1, 2019. After the procession of the image of the
Blessed Virgin Mary, lights were turned off and the special activity began with darkness. For
each prayer said, a bead of the Living Rosary was lit up by a pupil, teacher or a member of the
Grade School staff. Prayers were recited in Tagalog, Chinese and English.
The first four mysteries were offered for the issues and concerns relevant to the young people
of today: child labor, family problems, stress and loneliness. A video presentation, choral
recitation by selected Grade 3 pupils, solo poetry recitation by a Grade 6 pupil, and a role play
by Grade 5 pupils were used to present each petition. Each presentation was followed by a
short prayer to Mother Mary.
The fifth mystery centered on the youth's potential; that they may be reminded of their capacities and use them for the common good. To express this prayer intention, the ICA Grade
School community sang with great joy and energy, filling the DTASC with light.
All this was inspired by the Philippine Catholic Church's 2019 theme for the Year of the Youth: "Filipino Youth in Mission: Beloved, Gifted, Empowered."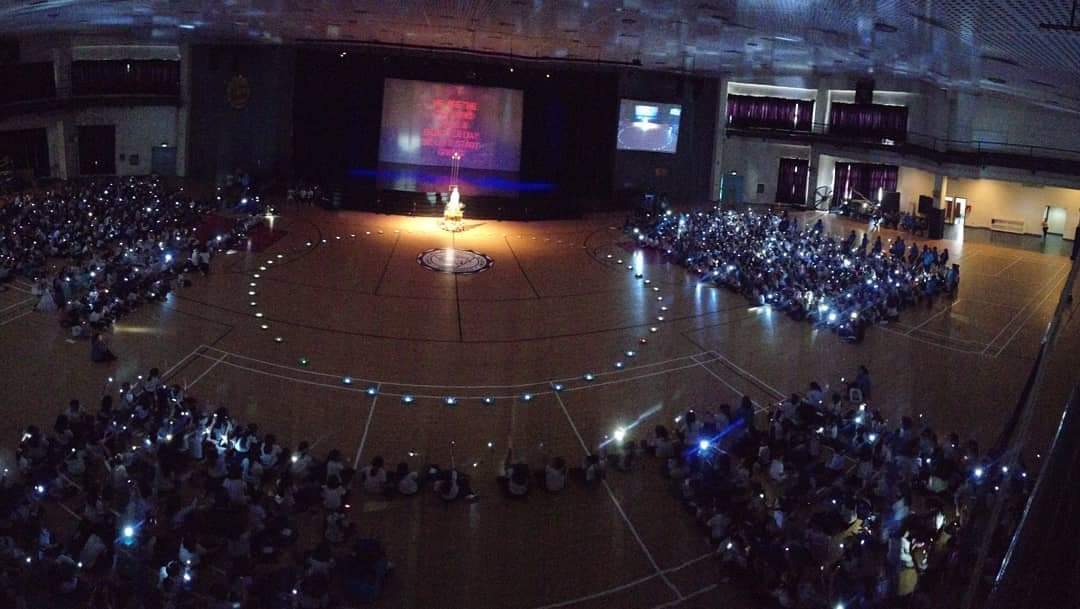 The Living Rosary concluded with the action song, "One in Mission" led by volunteer Grade 6 pupils.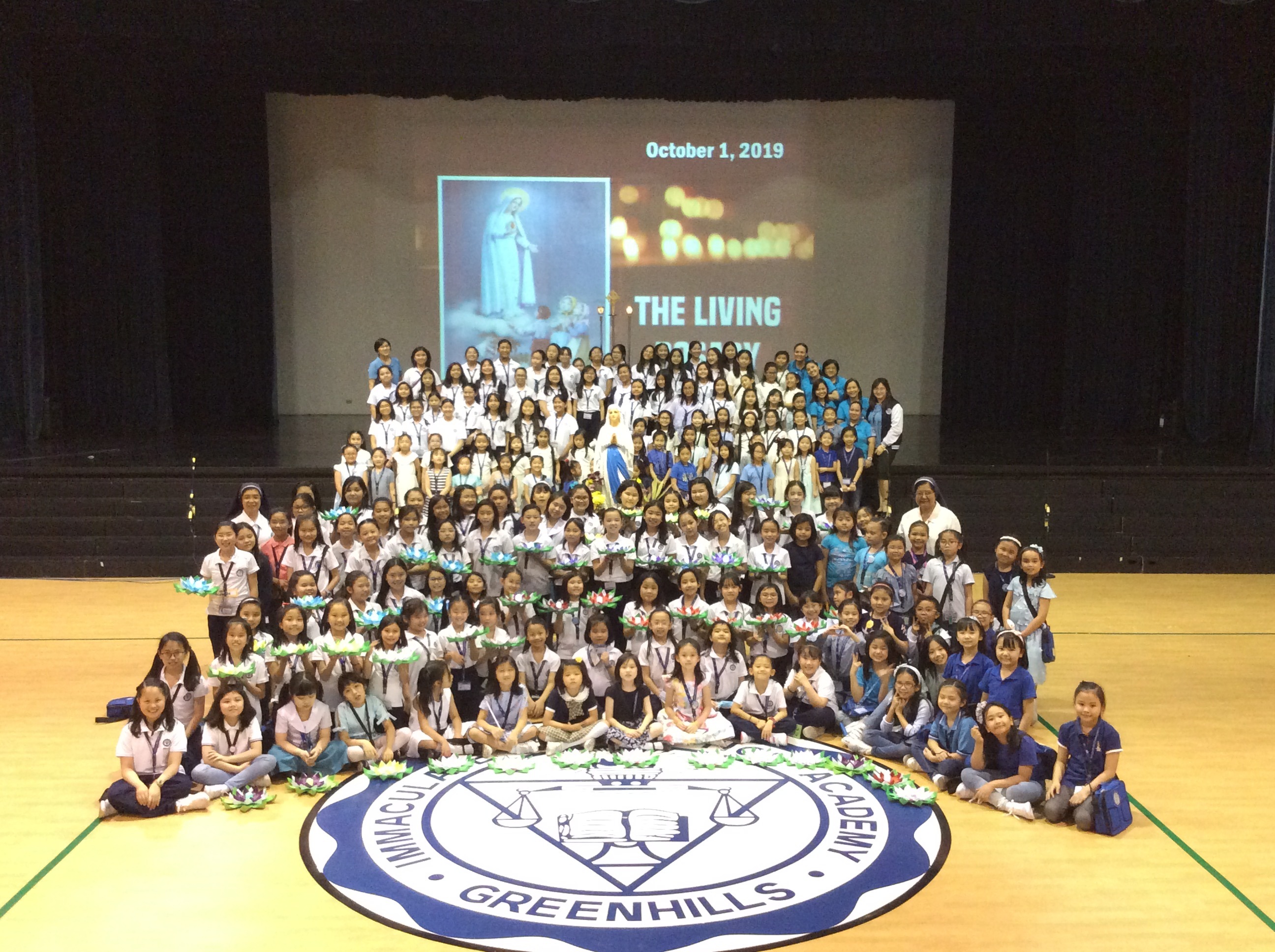 Pupils coming in during their free time to practice, teachers working together to finish folding each petal of the 59 origami lotus flowers used in the rosary, various offices offering help and
showing support — all this and more, with God's grace, made the event all the more meaningful and the Living Rosary truly alive.
May the youth be inspired; unity ensue and the light that shined that day never dim.