10 Oct

ALL FOR THE ARTS

by Sophia Echauz Chua, Batch 1994
ICA has always been committed to providing a well-rounded education for its students. As an environment that nurtures creativity and imagination, ICA opened its doors for the Xavier (xICA) Art Fest 2019 last September 28 and 29 that was organized by alumni of Xavier 1994 and ICA 1994. The ICA DTASC was transformed into an impressive museum-like space for 24 exhibits featuring paintings and sculptures by international and local artists, midcentury modern furniture, collectible toys, as well as sound and electronic installations.
Special to the exhibit were the exhibits of ICA's very own artists "ICAns in ART" namely Christina Dy (Aztecs 1994) and Tiffany Lafuente (Azrinth 2008) who had their own booths, and works of Kelly Gotua Ng (Aztec 1994), Christina Gabaldon Ong (Rizons 1999) and Bridget Co (Cozacks 1999). On one end of the DTASC, was a continuous wall that showcased a single artwork, "Soaplands" pencil and graphite on an 88-ft long canvas by Dy who was awarded by CCP as one of the 13 Artist awardees in 1999. On the other end of the DTASC was "Full Bloom Wall" of artist Jayson Cortez which featured oil on canvas portraits in his signature style. Portraits were of the supportive members of the community, i.e. ICAns,
Xavierians and their family members. Needless to say, there was so much love for these portraits from friends and family that came to see the show. The ICA DTASC surprised the exhibitors and visitors with its black floor, high ceiling, vast space and good-vibes music.
Next door, at Xavier School, the Art Fest housed booths for 20 art galleries including gallerists from
Taiwan and Malaysia as well as a silent auction of pieces from very popular artists. As part of the Art
Fest, there was a special mini-concert by the very talented youth orchestra Manila Symphony Junior
Orchestra. Featured artists were 11-year old cellist Damodas Dar Castillo, currently a scholar at the
Mozarteum University in Austria and award-winner of international competitions, and 15-year old Juno
Santos. The concert was so enjoyable with its repertoire of classical, Filipino folk songs, Disney songs
and pop songs that some youngsters in the audience asked to stay on till the encore numbers were
surely over.
For convenience, visitors could shuttle between both campuses on either the fun and ecological e-trikes or the sophisticated and luxe Audi SUVs. All things considered, one could say that this weekend of arts and culture was a big success.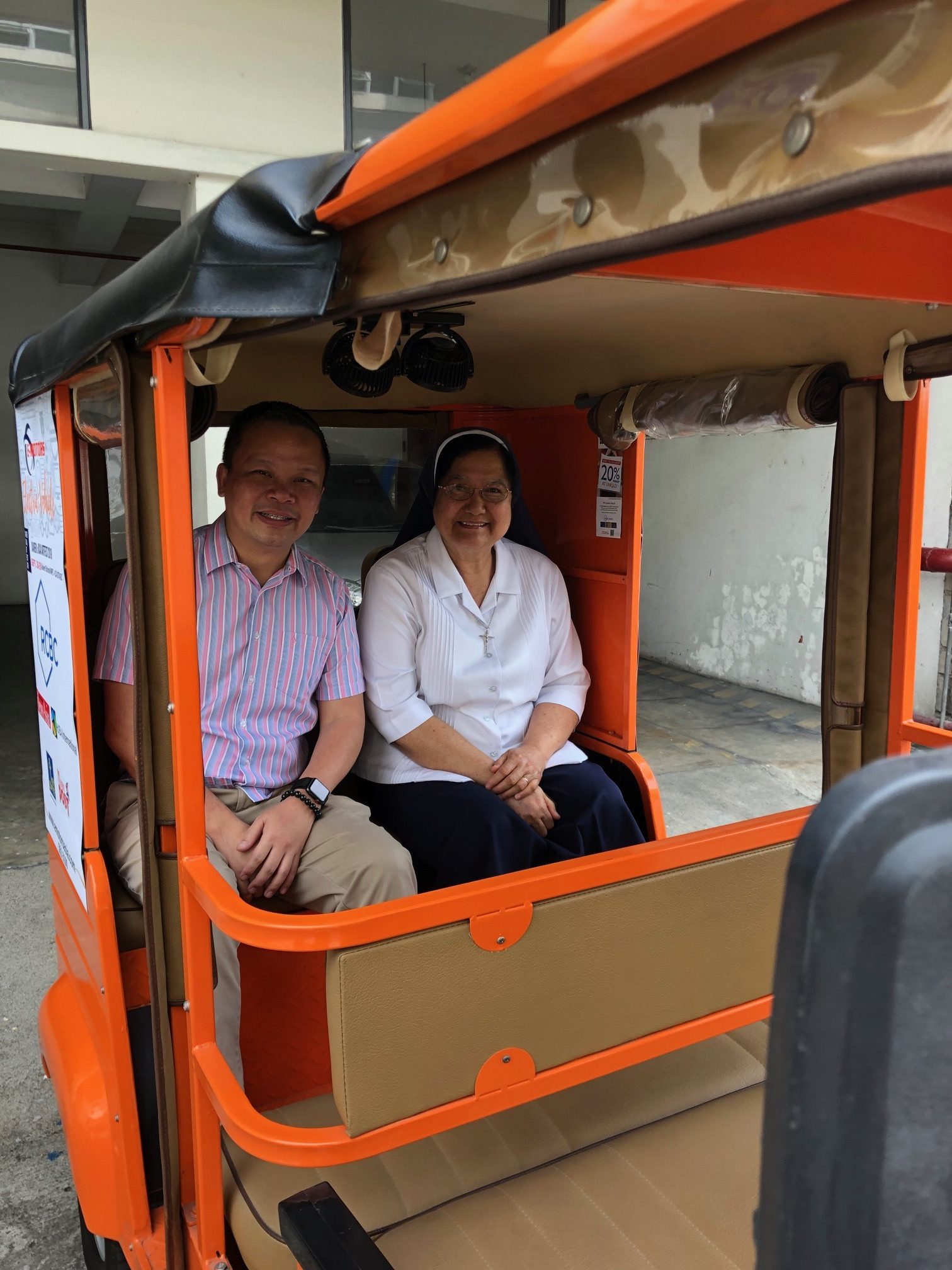 Just a final note, proceeds of the Xavier (xICA) Art Fest went to fund raising efforts of the Xavier and ICA communities.