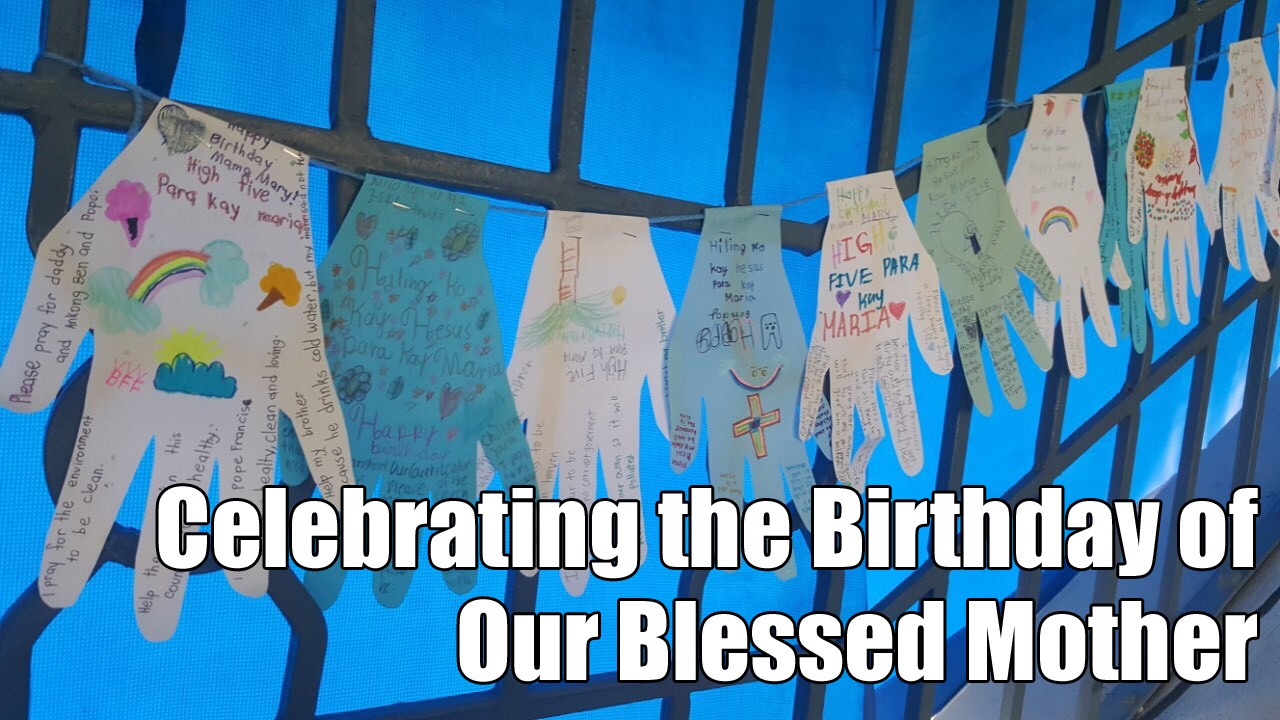 19 Sep

Celebrating the Birthday of Our Blessed Mother

By Ms. Elaine Casama

"To Jesus, through Mary, we give thanks." This ejaculatory prayer sums up how we look at Mary. As our patroness, the Blessed Mother intercedes for us; she brings our prayers and our hearts closer to God. And so in anticipation of her birthday on September 8, the Grade School pupils and their teachers had some activities that enabled them to express their gratitude to her, for her presence in their lives and for her motherly care and love.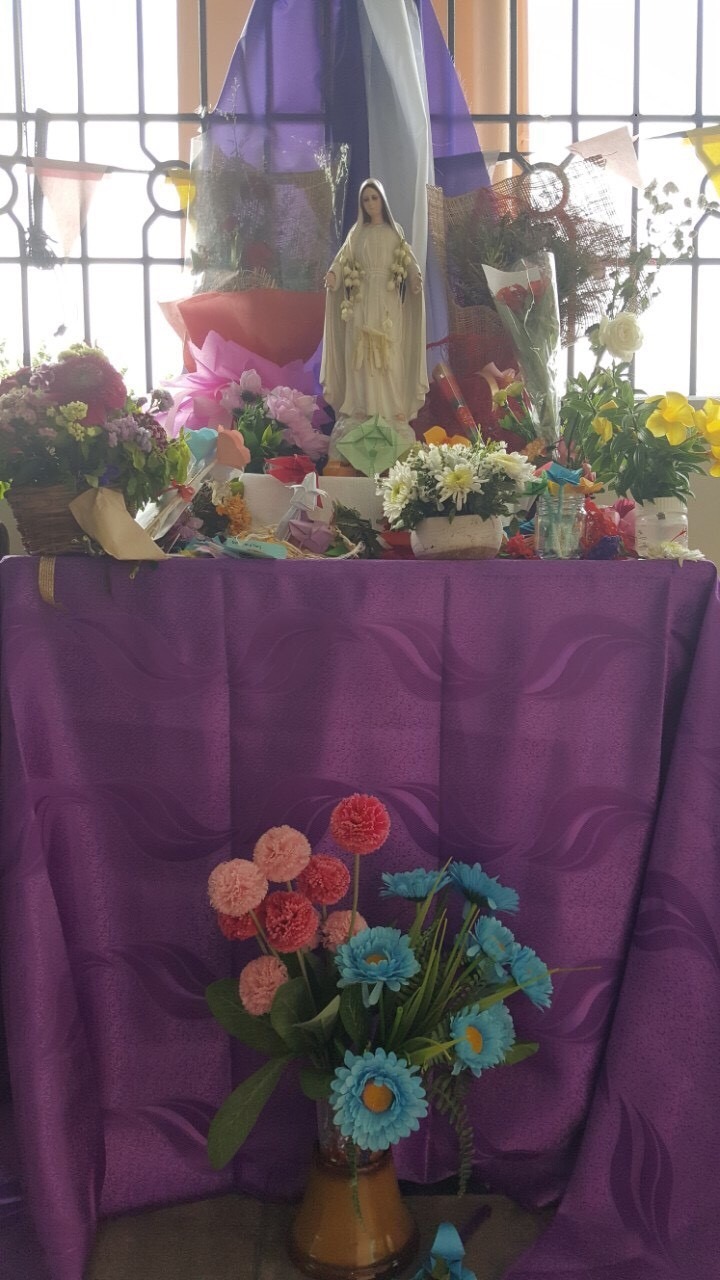 During each homeroom period beginning September 3 until September 5, the Grade 2 – 6 pupils and their advisers participated in a triduum, a three-day prayer in honor of Mary. The prayer led everyone to reflect on Mary as a woman of faith, excellence and service. Altars were decorated and placed along corridors and in the primary assembly area, where the ICA community offered flowers and prayers to our Blessed Mother.
The celebration culminated in the Holy Mass held last September 6, presided over by Fr. Manny Flores, SJ. It began with the procession of the image of Mary. A sea of blue and white greeted the Blessed Mother as the ICA Grade School community waved their handkerchiefs in the air. Everyone sang, "Hail, Holy Queen!" while
the Grade 2 pupils danced with joy as they excitedly welcomed her image. Pupils offered their candles and flowers as well.
This was followed by a poem recitation done by Sophia Francine Chan Dy of Grade 3 St. Gertrude.
During the Mass, Fr. Manny asked, "What will you do to make Mama Mary happy on her birthday?" A pupil answered, "I will
be like Mama Mary." Truly that is one of the greatest gifts we could give her.
The celebration ended with the action song "High Five Para Kay Maria," led by the Grades 5 and 6 pupils, calling each of us to
hear our Mother's plea. Let us all be like Mary—a woman of faith, excellence and service, who rose above each challenge, fully trusting in the Lord.