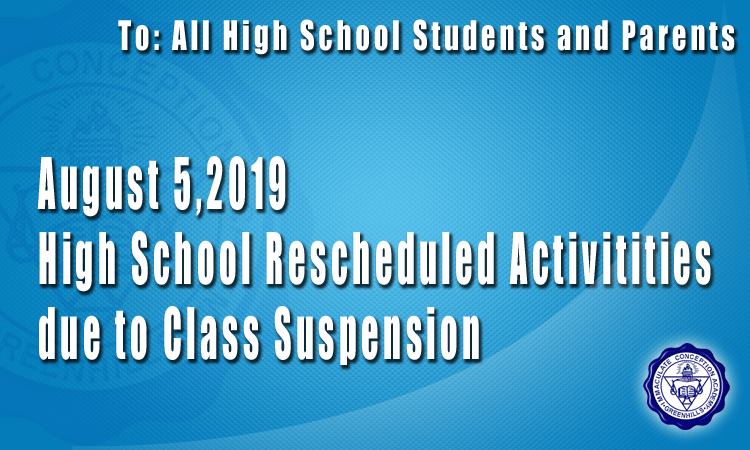 05 Aug

High School Rescheduled Activities due to Class Suspension

Attention: All High School Students and Parents

All after class hours activities scheduled  today are postponed to another date.

A circular to parents  for the new schedule shall be issued upon resumption of classes.

For Day 4 classes, some subject teachers shall be sending reminders to students through google classroom. These are regarding homeworks, readings and exercises given last week.

Day 4 shall be observed when classes resume. All scheduled classroom activities on Day 4 shall push through including the  oral test in Chinese Language and Recollection of Grade 10 Gratitude.

The Grade 12 DLSU College Placement Orientation scheduled  on August 5 and 6 are postponed. The Guidance Office shall announce the new schedule through a circular.

Please be guided accordingly.

 Thank you.