05 Mar

"Imagineering Possibilities through Math Science and Technology"

By Mrs. Mary An Olaveja

Last January 31 was indeed a busy day for the students in the High School Department. Students had a series
of interesting activities from a STEM Talk of three innovators from their respective fields of specialization;
Deep Sea Exhibit; Interaction with Marine Biologists; Math Educational Interactive Booths by Math Clubs and
Aloha Mind Math; Digital Dome Oceanarium; 3D Silver Screen Viewing of Deep Ocean Adventure, and all the
way to mini-robotics workshop by First Eduspec and Alexan Robotics. Students participated actively in all of
these activities and learned Math Science and Computer Education concepts in a fun and engaging way.

In addition, students had activities designed for their respective Grade level. Grades 7 and 8 had a STEM Café, where selected students dressed and acted as scientists, mathematicians or technology experts and presented breakthroughs and innovations of their chosen personality. Grade 7 also had an hour of coding using Voyage Aquatic, where they took an aquatic adventure to solve puzzles and find treasure, while the Grade 8 designed and created simple apps using App Lab.

Grade 9, had an experience of getting into Escape Rooms. The game is an adapted version of an actual Breakout. It is an interactive game where students were challenged to find clues and solve logic puzzles in order to escape the room in 20 minutes. The Grade 10 students on the other hand, showcased their investigative research through a Science Fair. The studies of selected groups were put on display as students presented and answered the questions of other students who acted as their critics.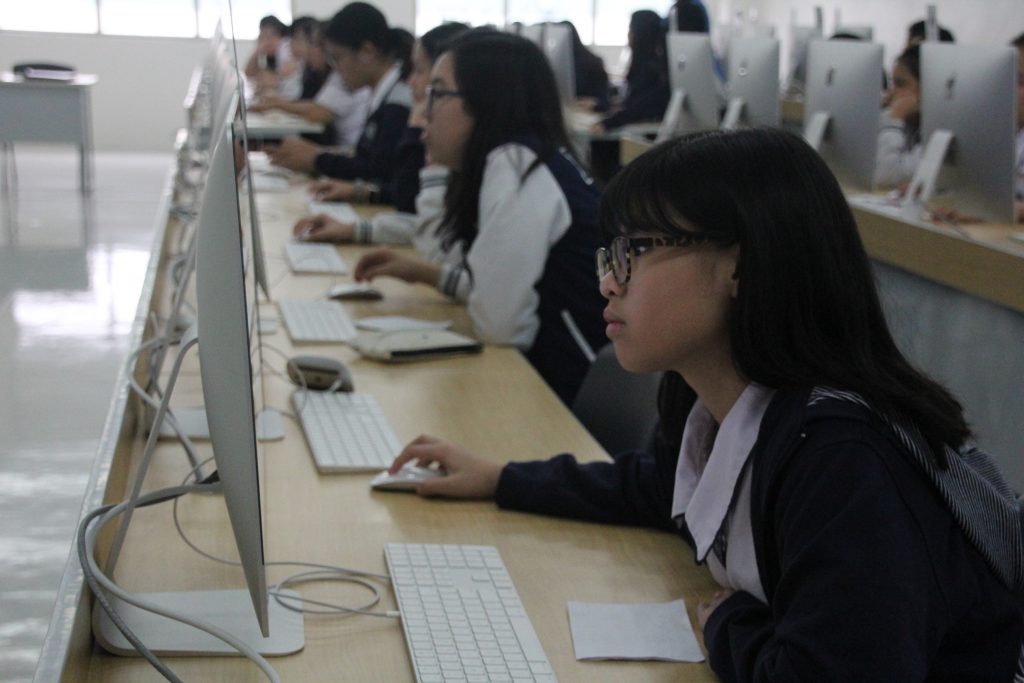 Overall, this year's celebration, highlighted students' innate and acquired potentials to innovate using their skills and knowledge in Math, Science and Technology, following this year's theme for the celebration,
"Imagineering Possibilities Through Math Science and Technology ".
The term "imagineering" is a fusion of two potent words namely "imagination" and "engineering".
It refers to the implementation of creative ideas into practical form.
Albert Einstein once said that imagination is more important than knowledge.
Knowledge is limited, whereas imagination embraces everything in this world and beyond. It is through imagination and
knowledge that we are able to innovate new products, processes and technologies to create an improved version of the ways of the world. Knowledge in Math, Science and Technology combined with imagination can lead to more concrete evidences of learning put into practical use.