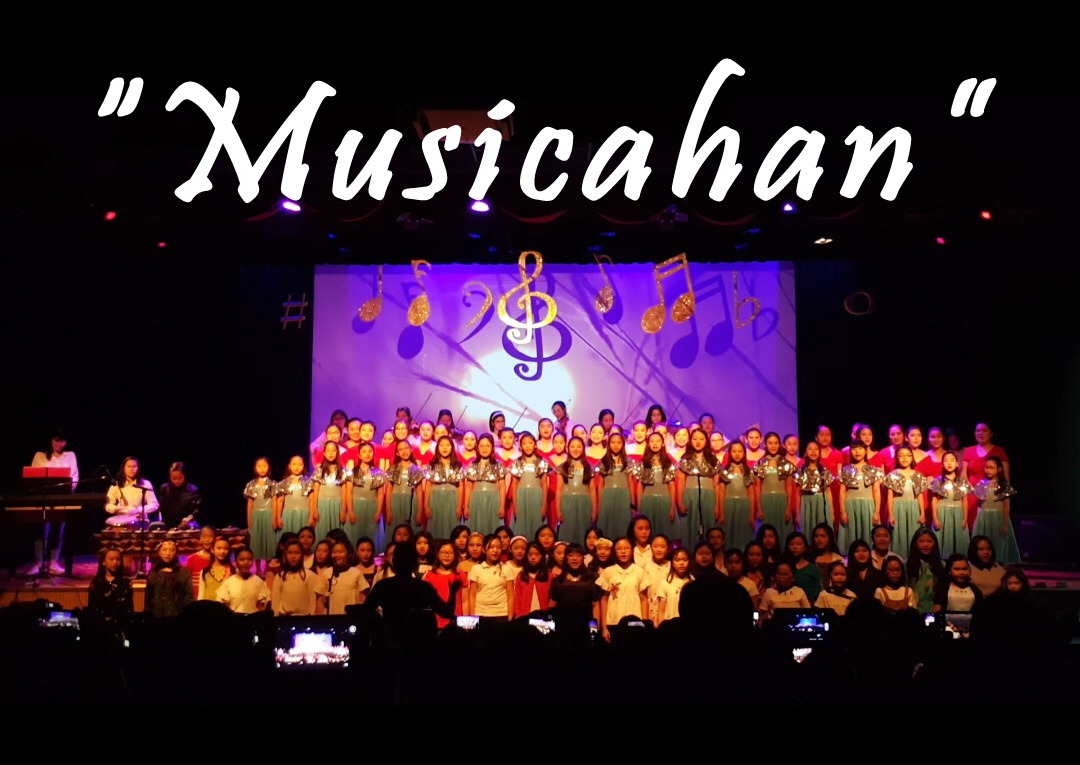 27 Feb

"Musicahan"

By: Mrs. Angel O. Romero

Musicahan 2019 is a production from the Music Areas of both Grade School and High School Departments.
This was held last February 9, 2019 at the Senior High School Auditorium.

Musicahan showcased the different Music clubs namely the Grade School's YOUNG VOICES and CHORDETTES and
the High School's HANDS IN HARMONY and GLEE CLUB. The Grade School dance club, HIGAWI, and
selected ICANs from Grades 5 and 6 also performed in the said show.

The participants performed a variety of popular OPM songs spanning from the 80's up to the present.
The first part of the program featured the selected ICANs who displayed their talents in singing and instrument playing.
They rendered songs by Lea Salonga, Moira dela Torre and the APO Hiking Society to name a few.
Hands in Harmony performed their version of Alapaap, Narda, and the timeless song of the VST & Co., Rock, Baby, Rock. Higawi danced to Sumayaw, Sumunod which was also a big hit by the same group.
The second half of the show featured the Young Voices and the Chordettes. They performed Chinito by Yeng Constantino and Ihip ng Hangin by The Company. The HS Glee Club did their rendition of the songs Tatsulok and Tagpuan. The show ended with all the performers singing Bagong Umaga by Bayang
Barrios with Hands in Harmony accompanying the piece, with the special participation of alumna, Ms. Andie Chua of Batch 2018 on the kulintang.
School administrators, teachers, parents, and guests truly enjoyed this afternoon musical delight that showed the ICANs' musical giftedness!