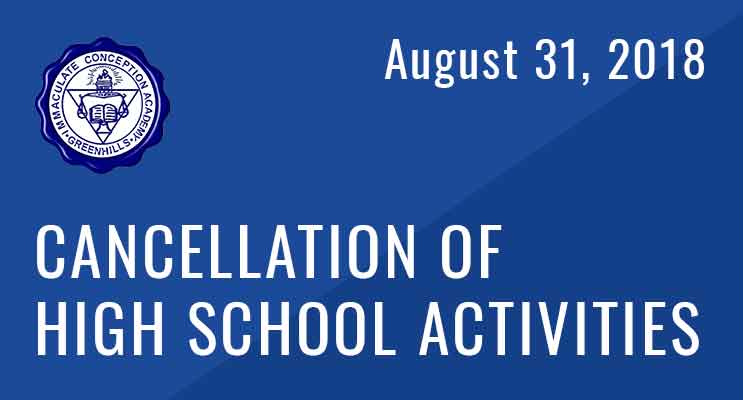 30 Aug

Cancellation of High School Activities, August 31, 2018

Please be informed that all departmental activities, both in-campus and off-campus, scheduled tomorrow, August 31,
2018, Friday, are postponed to a later date in accordance to the Office of the Mayor's announcement of suspension of
classes for private and public schools. Kindly wait for more information.
Please be guided accordingly.