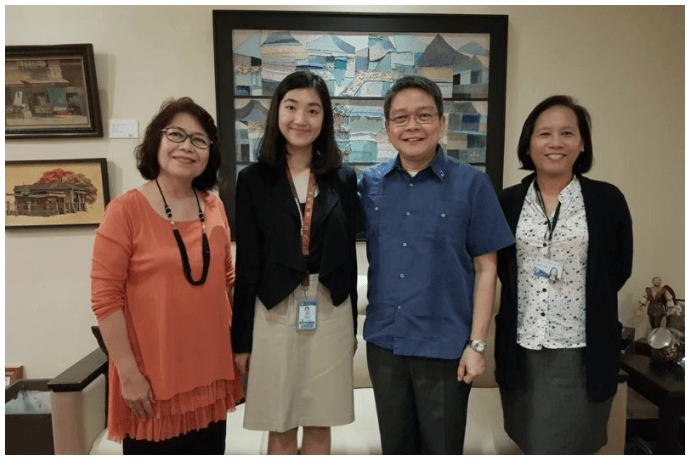 29 May

LS names Siy Van from ICA Batch 2014, Phoenix, as first female valedictorian in 9 years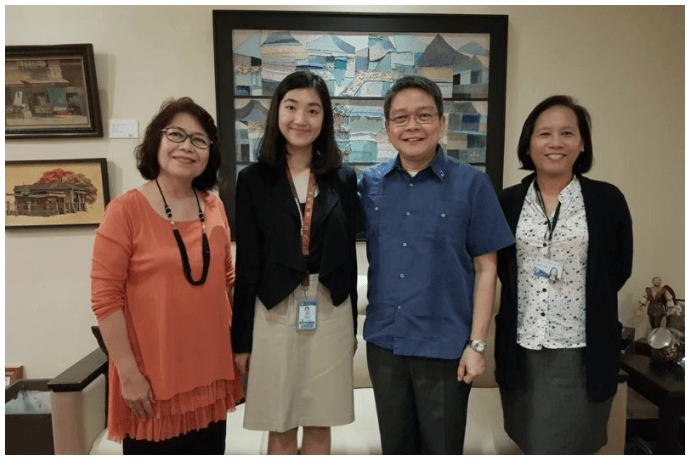 Photo from University President Jose Ramon Villarin on Twitter (@FrJett)
VANESSA T. Siy Van, a health sciences and economics senior, has been chosen as the Valedictorian of Class 2018. Vice President for the Loyola Schools (VPLS) Maria Luz Vilches announced this through a memo last May 8.
Siy Van, summa cum laude, is the first female valedictorian in nine years. The last one was Keshia Lourdes L. Duyongco, who graduated in 2009 with a BS Health Sciences degree.
The choice of Class Valedictorian was drawn from a list of 136 candidates for summa cum laude, magna cum laude, and cum laude as of the First Semester. The selection process involved a vote from graduating seniors, an essay, and an interview with the Committee on Standards composed of University administrators.
Of many talents
In a tweet, University President Jose Ramon "Jett" Villarin, SJ, described the Class Valedictorian as a double major student, academic achiever, writer, and student leader—a person of many talents.
Siy Van maintained a QPI eligible for summa cum laude (3.87 and above) while juggling the workload of two degrees, each with a thesis.
Her Health Sciences thesis tackled the importance of the multidimensional characteristics of health and local-level data of LGUs in treating cerebrovascular accidents.
Meanwhile, her Economics thesis was about how household appliance prices affect female labor force participation in the Philippines, given that appliances can free up women's time for non-household tasks.
For organizational work, Siy Van served as VP for Research and Development and VP for Academics in the Ateneo Economics Association. She was also an Inquiry staffer for The GUIDON.
After graduating, Siy Van said that she will be working for EpiMetrics, a company that does health policy and research. She said that she aims to pursue a career in policy writing and systems research, and is looking to work with other companies oriented toward public health and systems.
Siy Van also said that multidisciplinarity is important in public health, with the need for perspectives from economics, anthropology, development, and management.
Recognizing women
Siy Van shared that it was "surreal" to learn the news through a surprise meeting with Vilches. Not expecting her announcement as valedictorian, she said, "I felt joy [because] I was so honored to be given this opportunity [and] relief [because] there was a small feeling I harbored that it might have been bad news about my grades or my double major."
She expressed that it was an honor to be the first female valedictorian since 2009, but, to her dismay, Siy Van stated that women are often told to waive recognition instead of claiming it as their own.
"I know there have always been amazing Atenean women who deserve all the recognition that they have been given, women in the fields of the natural and social sciences, business, and arts," she said.
"I am humbled to be among [the women] who are named and recognised in this manner, but I also want to express my pride for all of the women who aren't, who continue to work hard and excel in their chosen fields," she continued.
Siy Van said that she holds her head up because of all the female Ateneans who "forged a path, supported, and guided" her along the way.
ERRATUM: The name of the company Siy Van wants to work with is spelled as EpiMetrics, not Epimetrics. We apologize for the oversight.
Article from The Guidon