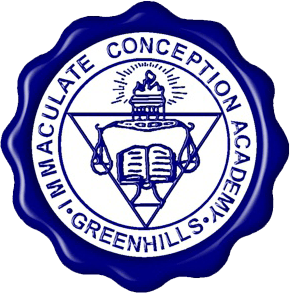 24 May

Job Hiring
We are currently in need of the following personnel:
TEACHERS
GRADE SCHOOL:
JUNIOR HIGH SCHOOL:
SENIOR HIGH SCHOOL:
Chemistry and Research
Accountancy and Business Management (ABM)
Mathematics (for first semester)
JOB DESCRIPTION:
The teacher contributes to the total development of the ICA students. She is responsible in building up the academic competence and Christian values among the students by engaging them in relevant and meaningful learning experiences. She uses varied teaching strategies in implementing the area instructional program.
MINIMUM REQUIREMENTS:
Degree in Education or AB/BS Degree (with teaching experience/ at least 18 Education units and
eligible to take the LET)
Must be proficient in English and Filipino, both spoken and written
Preferably with PRC license for Professional Teachers
Female
GUIDANCE COUNSELOR:
JOB DESCRIPTION:
The Guidance Counselor facilitates communication and wholesome relationship among the members of the school community. She is responsible for the planning and implementation of the school guidance services and programs pertinent to her grade level.
The position requires implementation of programs and services of the Guidance area. It also involves regular sessions with advisers and proper coordination with grade level coordinator and teachers to address concerns and well-being of students, familiarization with and administration of psychological tests and meeting with parents for student referrals (academic/behavioral problems).
MINIMUM REQUIREMENTS:
MA in Guidance and Counseling (or planning to pursue)
Preferably a Registered Guidance Counselor

At least (1) year experience as Guidance Counselor particularly in school setting.

Experience in counseling students, doing case studies on student referrals, conducting research
pertinent to her area.

Female
SCIENCE LABORATORY ASSISTANT:
JOB DESCRIPTION:
The Science Laboratory Assistant aids in the effective implementation and organization of laboratory equipment, supplies and facilities. She provides assistance to teachers and students in the use of the laboratories/equipment.
Bachelor's degree in any science related field (Pharmacy, BSE major in Science, BS Chemistry or BS Biology)
Good organizational skills and time management skills with the ability to adapt and adjust to changing priorities
Can manage multiple work assignments with positive attitude, enthusiasm toward work and ability to work well with others

Knowledgeable in MS Office applications

Female
DRIVER:
JOB DESCRIPTION:
The School Driver will be responsible for the deliveries of letters and goods and must provide driving services for the admin, faculty, and staff, when needed.
SKILL AND QUALIFICATION:
Must be a High School graduate

30 years old or above

Must have a driver's license, preferably with related driving experience

Has basic knowledge of vehicle maintenance

Can understand English

In good health and good eyesight

Is familiar with Metro Manila and the suburbs
Interested applicants may apply in person and bring the following requirements:
Application letter (addressed to: Sr. Irene N. Ferrer, MIC – President)
Transcript of Records
Comprehensive Resume 
1 pc. 1×1 colored ID picture
Photocopy of license (if applicable)
 
Office Hours:   Mondays to Fridays    7:30 am – 4:30 pm
                              Saturdays                      8:00 am – 11:30 am

For inquiries, please call 723-7041 loc. 233 or send an email to recruitment@icagh.edu.ph