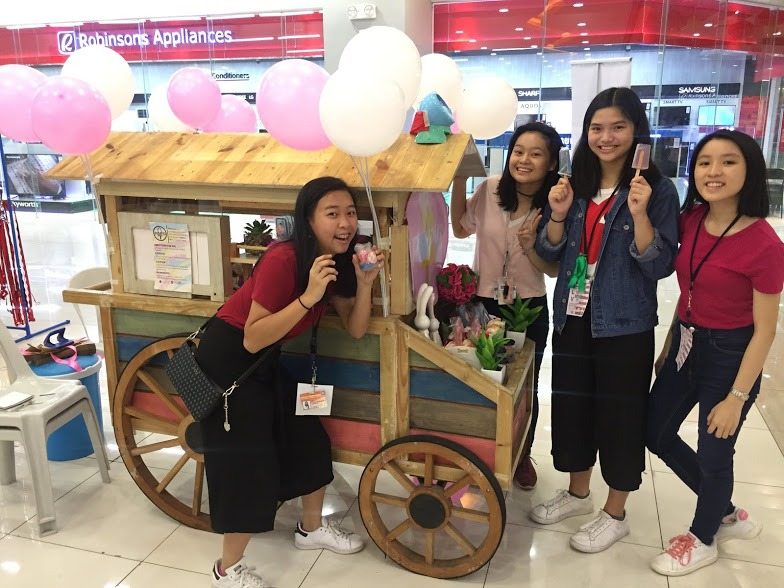 07 Mar

Made with Love: An ICA ABM Entrepreneurial Bazaar

By: Ms. Loida Degorio

Last February 10 and 11, 2018, the Grade 12 ABM students brought to a close their Senior High School experience by organizing a bazaar entitled "Made with Love: An ICA ABM Pre-Valentine Entrepreneurial Bazaar 2018" at the Upper Ground Floor of SM Cherry, Shaw Boulevard, Mandaluyong City. Through the event, the G12 ABM students experienced how entrepreneurs manage a business in real-life. From conceptualizing a product, making a business plan til the actual execution, the students demonstrated their knowledge and skills in operating a business that was not only profit-oriented but also sought to support charity works and non-government institutions.

In the 2-day bazaar, consumers were able to purchase a variety of goods such as soaps, ground coffee, chips, accessories and many different types of clothing. All these were a product of the students' creativity, collaboration and business planning. Indeed, it was a great experience for ICA's business enthusiasts.

CLICK HERE TO ACCESS ALL THE PHOTOS.