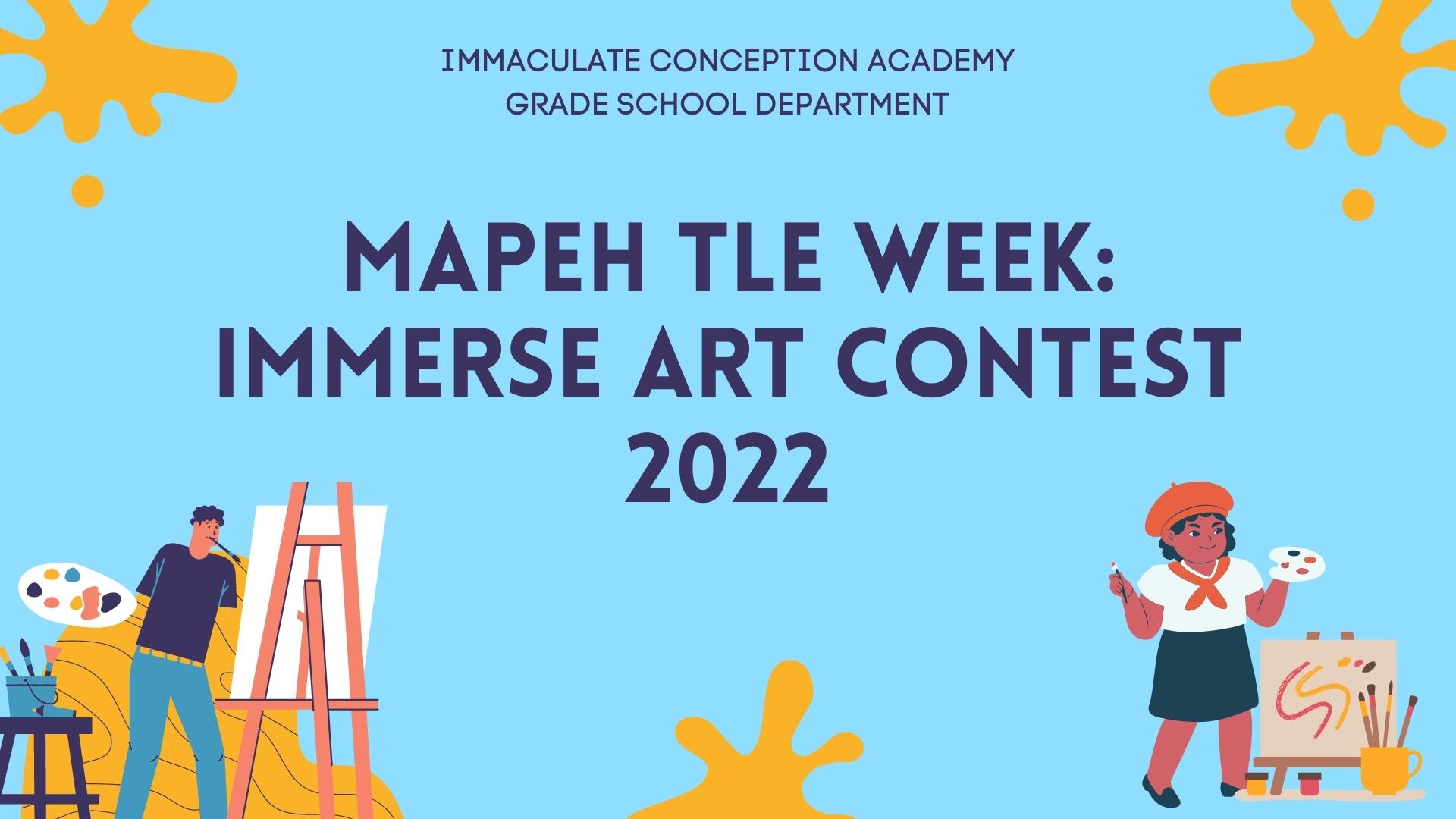 05 Apr

MAPEH TLE WEEK: IMMERSE Art Contest 2022

MAPEH TLE WEEK: IMMERSE Art Contest 2022 

by Mrs. Elen San Jose and Mrs. Lea Amansec

In  celebration of the MAPEH TLE Week held last February 28 to March 4, "IMMERSE 2022: A Festival of the Senses" was launched following the theme of National Arts Month, "Sining ng Pag-asa".  One of the activities during the celebration is the art contest participated by the grades 3 to 6 levels.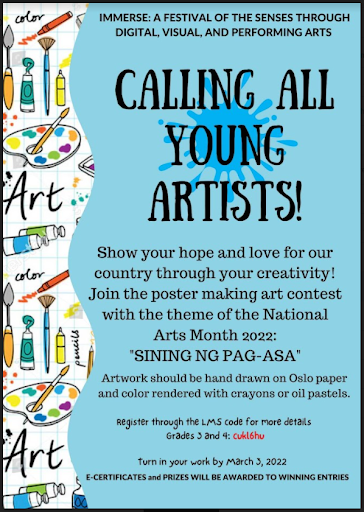 The contest was divided into two categories based on the grade level and medium used:  grades 3 and 4 utilized crayons or oil pastels for color rendering while the grades 5 and 6 expressed their creativity using watercolor pigments.  The participants were challenged to create an art composition with the theme "Love and Hope of Our Country" which is in line with the overall theme of the celebration.  The pupils were invited to join through posters and announcements in their Google Classroom.  Thirty-eight pupils from grades 3 and 4 and eleven pupils from grades 5 and 6 submitted their entries within the deadline.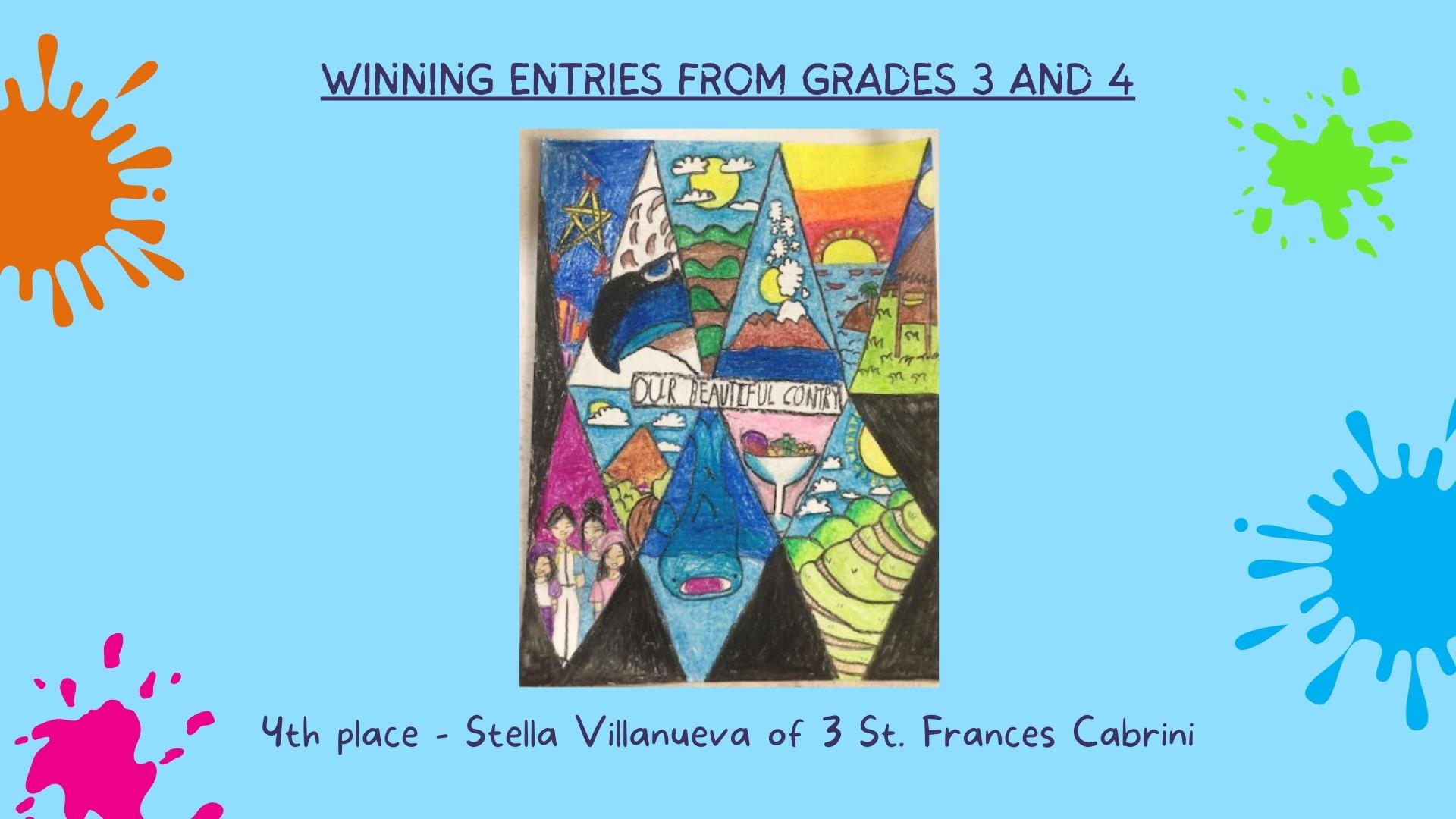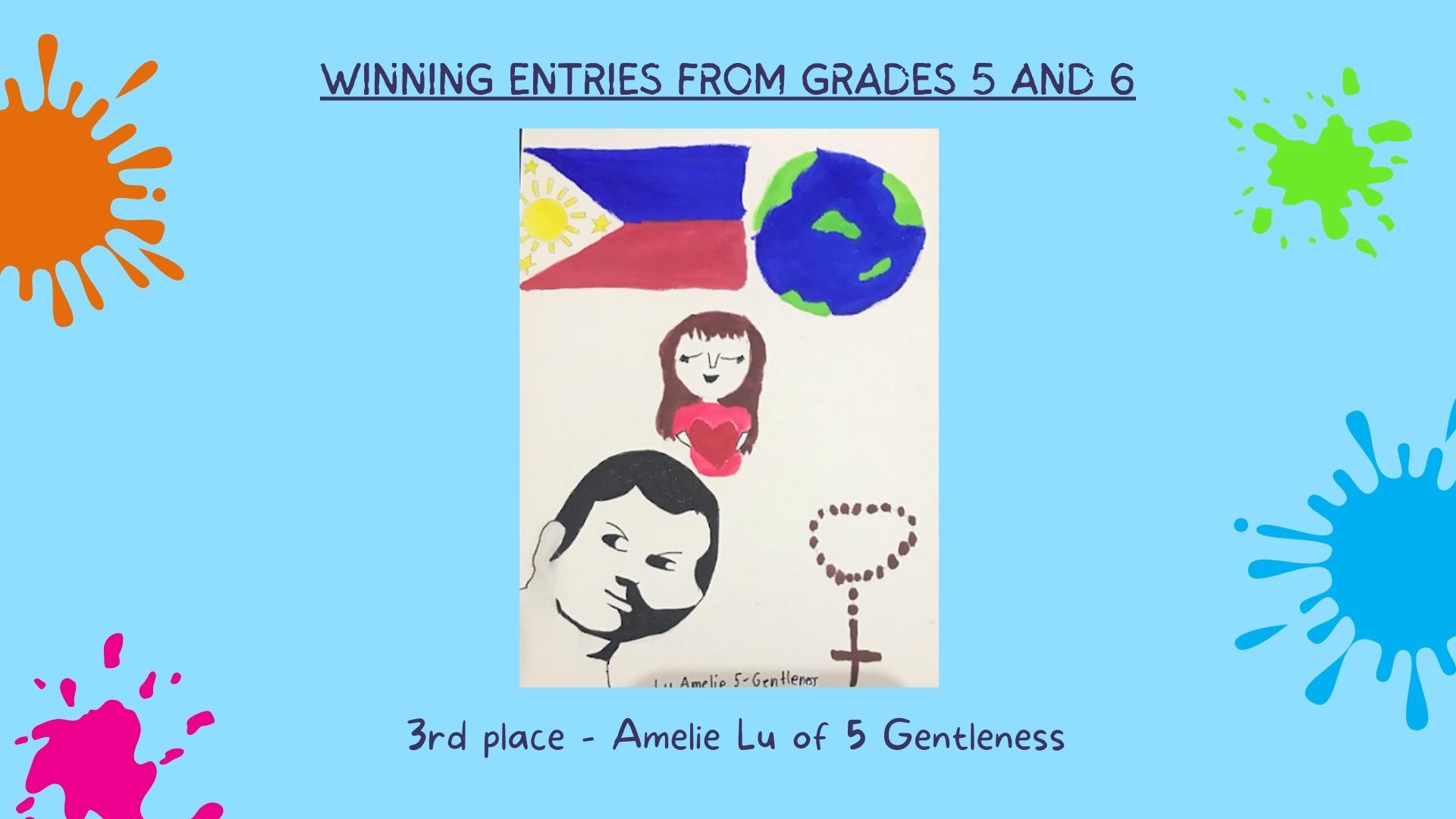 All participants were awarded e-certificates and winners will also receive prizes.    The winning entries were chosen based on their relevance to the theme, application of the medium, and visual impact.