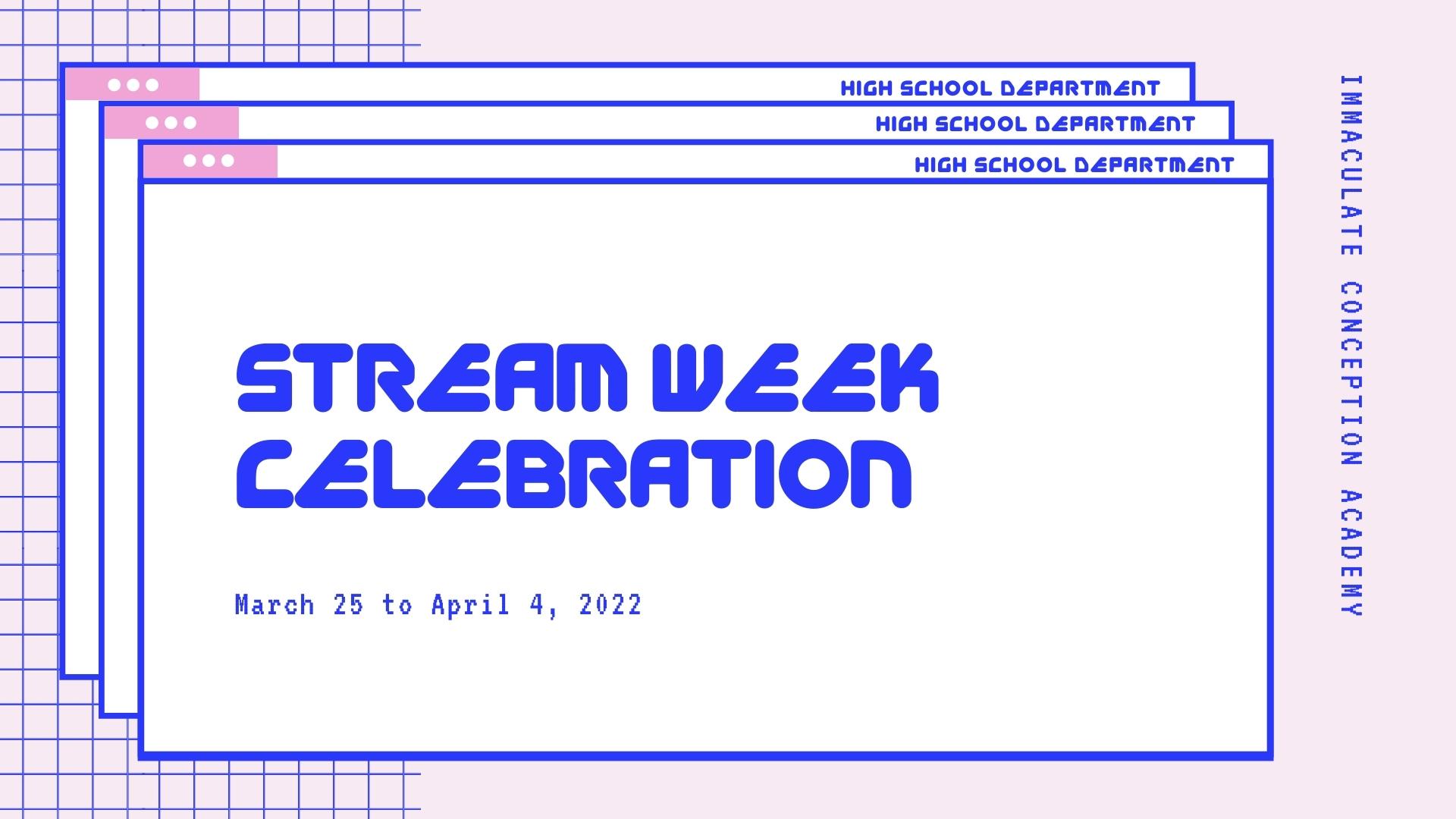 28 Mar

Stream Week Celebration
On March 25 to April 4, 2022, get ready to set sail on a vast learning journey with the High School students of ICA as they gear up for the STREAM Week Celebration with the theme "Thriving Amidst the Challenging Times, Building a Strong and Progressive Society".

The subject areas of Science, Technology, Robotics, Engineering, Arts, and Math (STREAM) have come together and lined up a series of exciting activities and events such as Math in Visual Arts, Live Cake Decorating Competition, Robot Mesh Camp, CAD Workshop, STREAM talks, Sessions on Mobile App Design and Development, Food Plating Techniques and Fashion Styling. A Fashion Show competition and an Embroidery Artwork competition will also dock soon.

What an exciting week to look forward to!