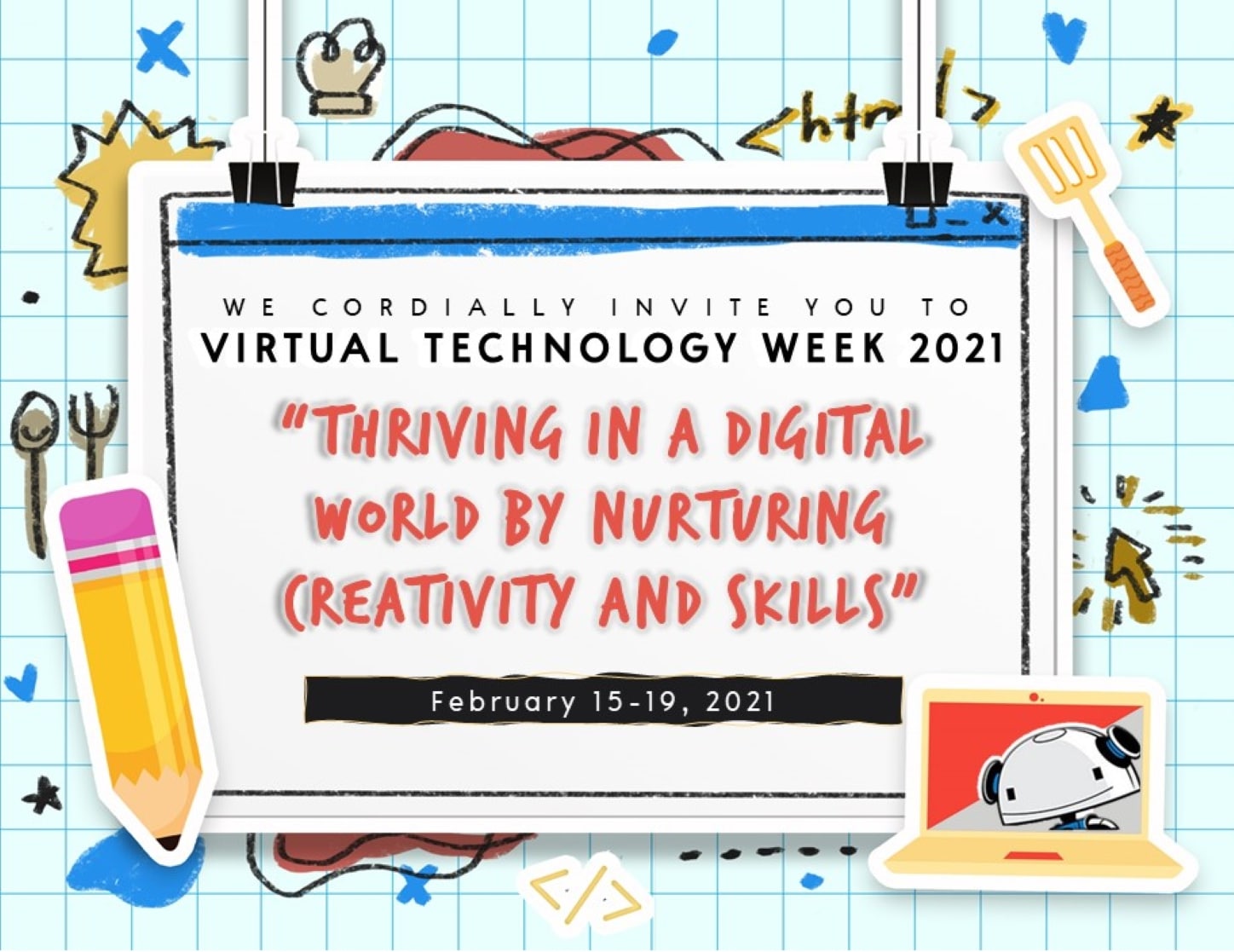 12 Feb

Thriving in a Digital World by Nurturing Creativity and Skills
---
---
The Immaculate Conception Academy High School Department proudly presents a Virtual Technology Week Celebration with the theme "Thriving in a Digital World by Nurturing Creativity and Skills."
Now in its fifth year, the TLE exhibit has shown the whole ICA community how our students produce works that speak of their delightful ingenuity, dexterity, and masterful craftsmanship.
Schools went online, but that doesn't stop us from exploring our God-given talents and skills in a series of activities during the week of February 15-19, 2021. This event is hosted by the Technology and Livelihood Education and Computer Education- Robotics teachers.
Join us in multiple competitions, digital showcases, exhibitions, and a Makeup Artistry career talk by our very own ICAn alumna, Ms. Sylvina Lopez of Slomakeup.
Be inspired. Grade 7 students will weave twists and knots in an online Wall-hanging Macrame Competition.
Be awed. Grade 8 students will carefully craft theme cakes in a Live Cake Decorating Competition and create fashionable PPE in a Face Shield Decorating Competition.
Be amazed. Grade 9 students will showcase their technical prowess in a Stop Motion Animation Contest.
Be scintillated. Students of all grade levels will show their technical savviness in a series of Computer, Programming, and Robotics classroom activities.
Lots of surprises are in store for you, dear ICAns! We can't wait to see you there!
---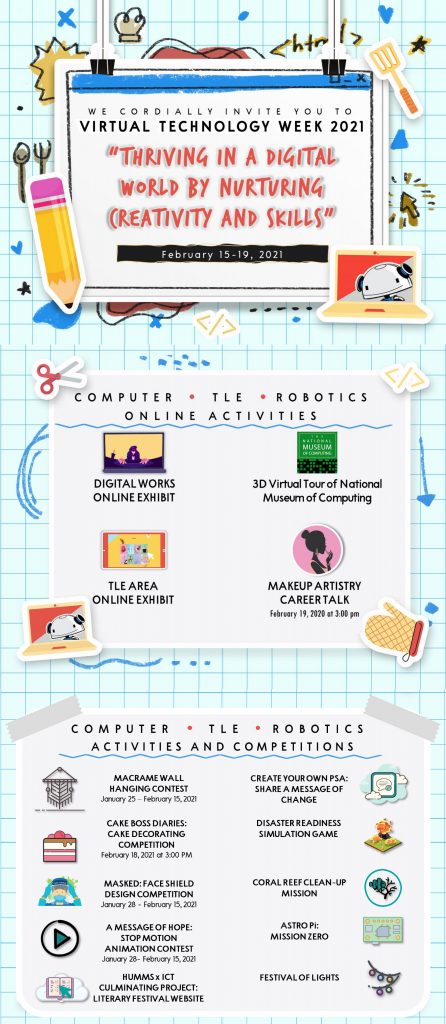 ---