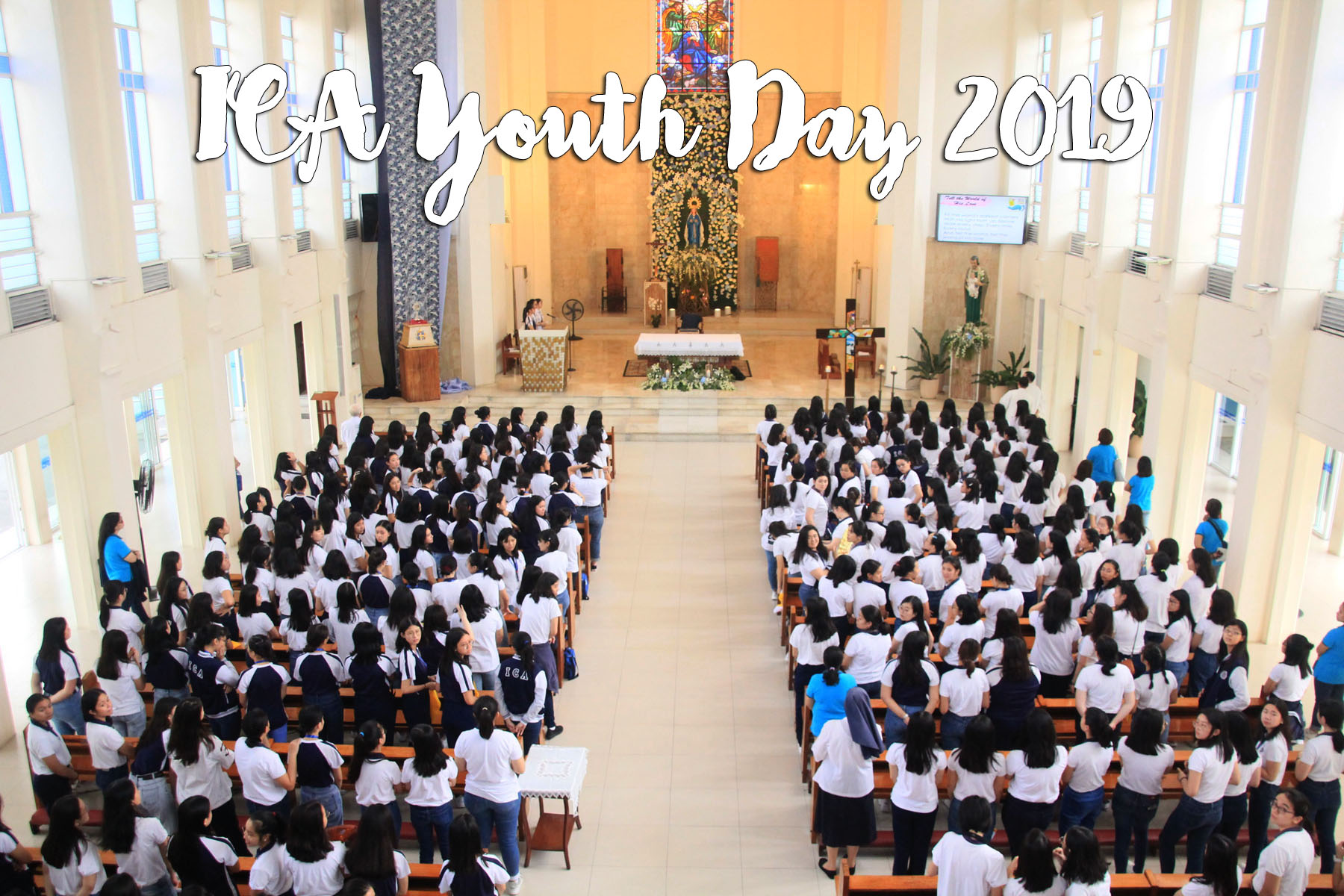 02 Sep

Heyday at ICA Youth Day

by Mr. Beaujorne Sirad A. Ramirez and Mrs. Sharlene Atillo-Rabelas

Last August 20, 2019, the Christian Life Education of the High school Department spearheaded the ICA Youth Day wherein students worked on activities and listened to talks from different speakers. ICA Youth Day is a local celebration of the national celebration of the Year of the Youth as the country prepares for the 500 years of Christianity in 2021.

In line with the celebrations, The ICAN high school community experienced the witnessing of the faith of its members through different activities:

For Grades 7, 8, and 10- A Scriptural Reflection on the Road to Emmaus was done in the classroom. Expressing their hopes for the Philippines and the Filipino youth through the Freedom wall then followed this. For Grade 9, Ms. Nicole Ann Perez, a youth delegate to the Synod of Bishops, shared about her experience in the gathering and how she is ministering for and among the youth as one of the leaders in Sto. Nino Parish.

For Grades 11 and 12, the activities kick started with the veneration of the cross and relic of St. John Paul II in Mary The Queen Parish. The veneration was opened by the two-year levels as Fr. Guibelondo, Sj led the rites. Following the veneration was a short break for the students as they prepare themselves for the next event.

The next event for the two year levels is the Heart to Heart Talk with different guests from the Xenix batch( Nicole Garcia and Elia Polintan) The Zenon batch (Daynielle Jane Ongdueco and Renee Andrea Salvador Tan), Sr. Persy Sy, FVDM (Falcons Batch 1995 of ICA) , Mr. Leonardo Quimson (a faculty member of the Senior High School of the University of Santo Tomas), Sr. Geralyn Saldua, MIC and Sr. Zeny-vee Bacheco, MIC. The different guests showed the challenges and the promises that youth will bring into the changing landscape of the times.
Culminating the activities from the high school community is the grand celebration in the afternoon with a praise and worship lead by the student leaders, teachers and GLCs. The whole high school community participated in the song and dance number before the two main talks that afternoon.
Following the praise and worship, the first speaker, Ms. Margaret Macy Lee, the founder of Talang Dalisay, A foundation instituted to promote mental awareness, shared the reality that success is possible even at a young age with many things to juggle in life. Following her is the Jesuit Communication artist, Michael Shimamoto who led the praise and worship. He shared his faith experience and the realization that the best option is always CHOOSING CHRIST.
The whole day embraced the youth in all of the community – the young ones and the young at heart. It was a day that reminded us to be a child with an open heart as Jesus reminded his apostles in the gospels.