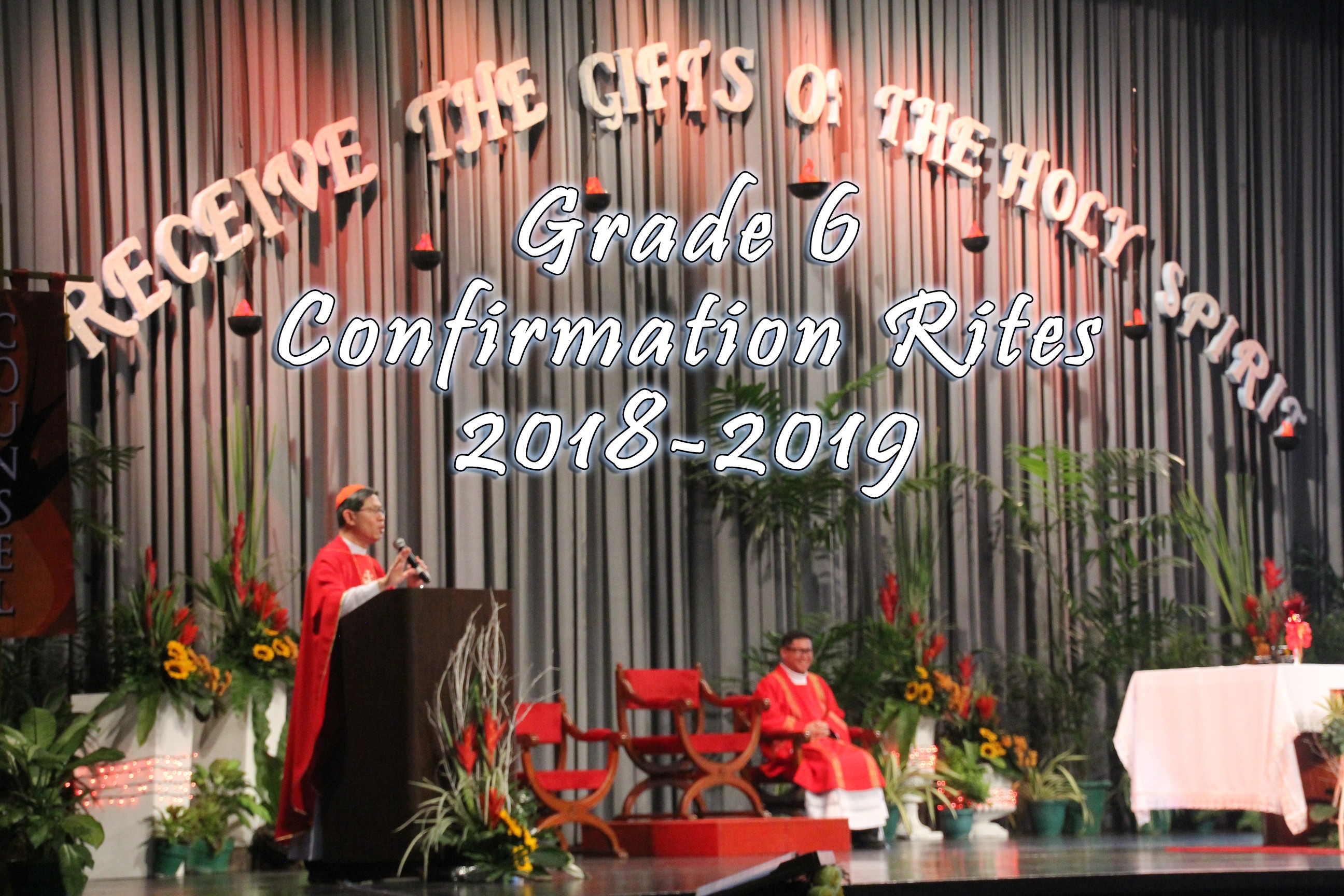 26 Feb

"The Greatest Gift of All" (Confirmation 2019)

By: Ms. Joera Parreno

The Grade 6 Class of 2018-2019 received the Sacrament of Confirmation last February 16, 2019 held at Delia Tetreault Arts and Sports Center.
Two new Grade 7 students also received the Sacrament of Confirmation.

The sacrament was celebrated by His Eminence Luis Antonio Cardinal Tagle and concelebrated by
Rev. Fr. Emerico Garcia with the assistance of Rev. Bryan Ciblos.

The Cardinal emphasized in his homily that the most important gift that the confirmands would be receiving that day was the Holy Spirit. He even challenged the girls to refuse the gifts their sponsors would give them and say,"Thank you for your gift but the Holy Spirit is enough."
As everyone laughed, the cardinal said that though he was joking, he meant it as a serious joke.
The newly confirmed and the whole ICA community were very happy and grateful.
New full members of the Church are now ready to take seriously their faith and mission.
The celebration was made meaningful with the unwavering support of all the parent representatives of the batch headed by
Mrs. Mimi Siy and Mr. Richard Beljot.