21 Nov

Glee Club joins Singdak! Awit Sabay Indak! The Madz Et Al Choral Festival 2018!

by Mica Chiang of 12 – Faith

Last November 11, The ICA Glee Club participated in the 2018 Madz et al Choral
Festival at the David Consuji Theater, Institute of Civil Engineering, UP Diliman. The Madz et
al Choral Festival is the longest running and biggest choral festival in the country on its 35th
year this year, organized by the University of the Philippine Madrigal Singers to showcase
choirs from all over the country that has an alumnae of the Madz, as they are fondly called,
as the choir conductor.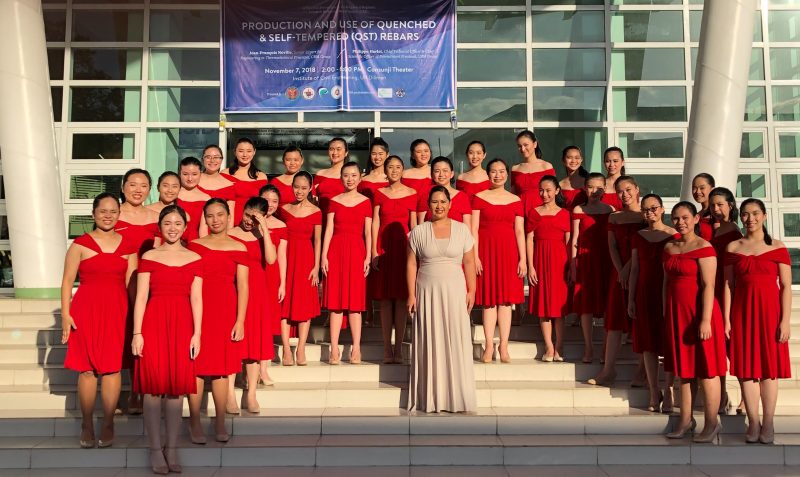 The Festival lasted for 5 days and 9 concerts with over 50 groups of
singers. This year's theme was "Singdak: Awit sabay ingdak" and the ICA Glee Club
performed 4 songs namely, "Soleram" (an Indonesian lullaby), "Turot Eszik A Cigany" (a
Hungarian folk song by Zoltan Kodaly), "Tatsulok" (a Filipino song inspired by the beginning
of the French Revolution) and lastly, "Boogie Woogie Bugle Boy" (an iconic WW2 song by
The Andrews Sisters). The final section of each concert saw all participating choirs join
together to sing "Rampa" with simple choreography and guidance from Sir Mark, the current
Choirmaster of the UP Madrigal Singers.
Watch Our Performance Below!