13 Feb

Grade 6 Receives the Sacrament of Confirmation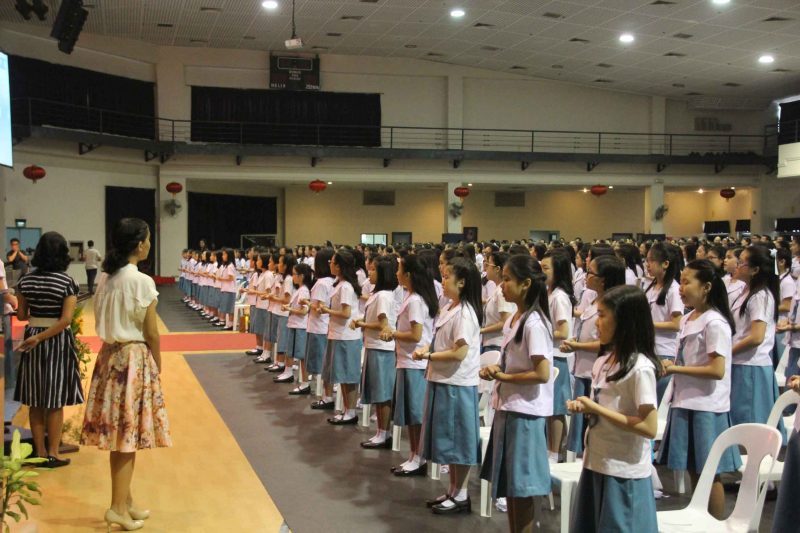 The entire ICA community rejoiced when 225 Grade 6 students, along with 6 high school students received the Sacrament of Confirmation last Saturday, February 3 at the Délia Tétreault Arts and Sports Center (DTASC). The Minister of Confirmation, Manila Archbishop Luis Antonio G. Cardinal Tagle, emphasized in his homily that though the Sacrament of Confirmation ends the Sacraments of Initiation (Baptism, Eucharist, Confirmation), it marks the beginning of the Catholic Christian mission to defend the faith and preach the Good News – Jesus. He also challenged the new soldiers of Christ not to waste the gifts of the Holy Spirit which were strengthened in them.
The Sacrament of Confirmation is the highlight of the Christian formation for the graduating Grade Six students as they move on to become mature Catholic Christians in the years to come.